WE ARE DIVERSE
Our people are at the core of what makes DI—we come together from diverse backgrounds with different stories but all share a common commitment. We welcome diversity of thought and people and encourage our team to challenge the norms in our creative space. Through communication and collaboration, we can create lasting connections and inclusive spaces.
WE ARE COMMUNITY CITIZENS
We have always believed that DI can—and should—have a positive impact on the communities we serve. The DI Foundation, which is entirely employee-funded and managed, offers our team the chance to give their time, talent, and financial support to organizations that support our community and make a difference in people's lives.
WE ARE VALUED
It's important to take time to celebrate our wins and always recognize the great people who make it happen. DI shows its appreciation to our employees and teams with peer recognition programs, career mapping, performance reviews, anniversary milestone recognition, employee referral bonus, and company celebrations.
WE ARE TRANSPARENT
DI is committed to our employees by being transparent. To keep all employees up-to-date, we regularly share business updates at bi-weekly company huddles and monthly newsletters. DI is a space where we welcome all voices; through regular employee engagement surveys, we're able to stay tuned-in with our team's needs. We continue to be better because we continue to hear from you.
A REMARKABLE INTERNSHIP EXPERIENCE: LEARN, GROW + CREATE
DI's summer internship program is geared toward students entering their senior year of college, recently graduated, or enrolled in a master's program. You will work on real client projects alongside some of the most creative and innovative professionals in the industry, collaborating to ultimately design, engineer, fabricate, build and promote the most unique and remarkable experiences in the world. During your time at DI you will gain practical knowledge and experience that is sure to enhance your skillset and career goals.
Opportunities Include: Design Engineer | R + D Designer | Designer | Developer | UI/UX Designer | 3D Visualization Designer | Sales + Marketing
Application Deadline: 12/30/2022
9-Week Internship: 6/5/2023 - 8/4/2023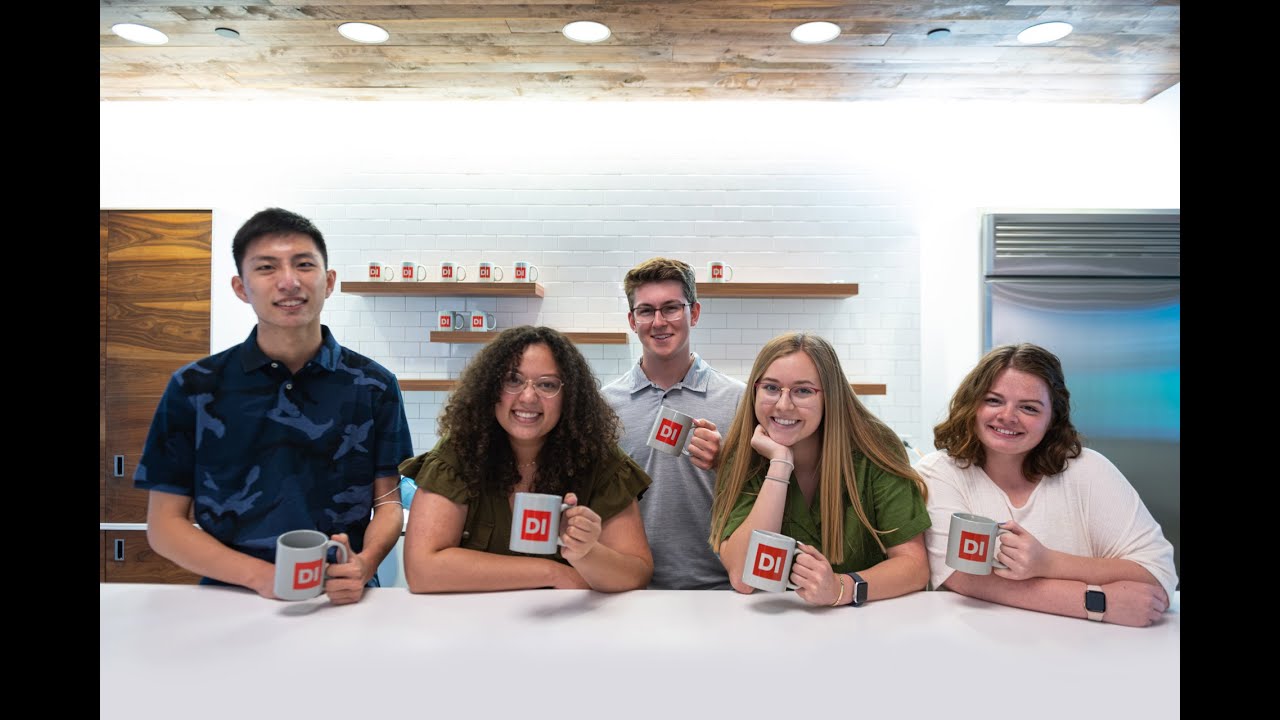 WE WORK WITH SMART PEOPLE
At Dimensional Innovations, we're passionate about creating remarkable experiences. Behind those experiences are incredibly smart people who dream, design, build and create. Around here, we work with smart people.