The makers who turn designs into experiences with
full-service support from fabrication to installation.
At DI, we have the tools, expertise, craftsmanship, and nearly 110,000 square feet of fabrication space to make your vision a reality. Even when that vision is the world's largest hockey helmet, a replica of an F-18 Hornet, a life-sized, wall-smashing dinosaur, or a reproduction of the Death Star. Think it can't be done? That's our kind of challenge.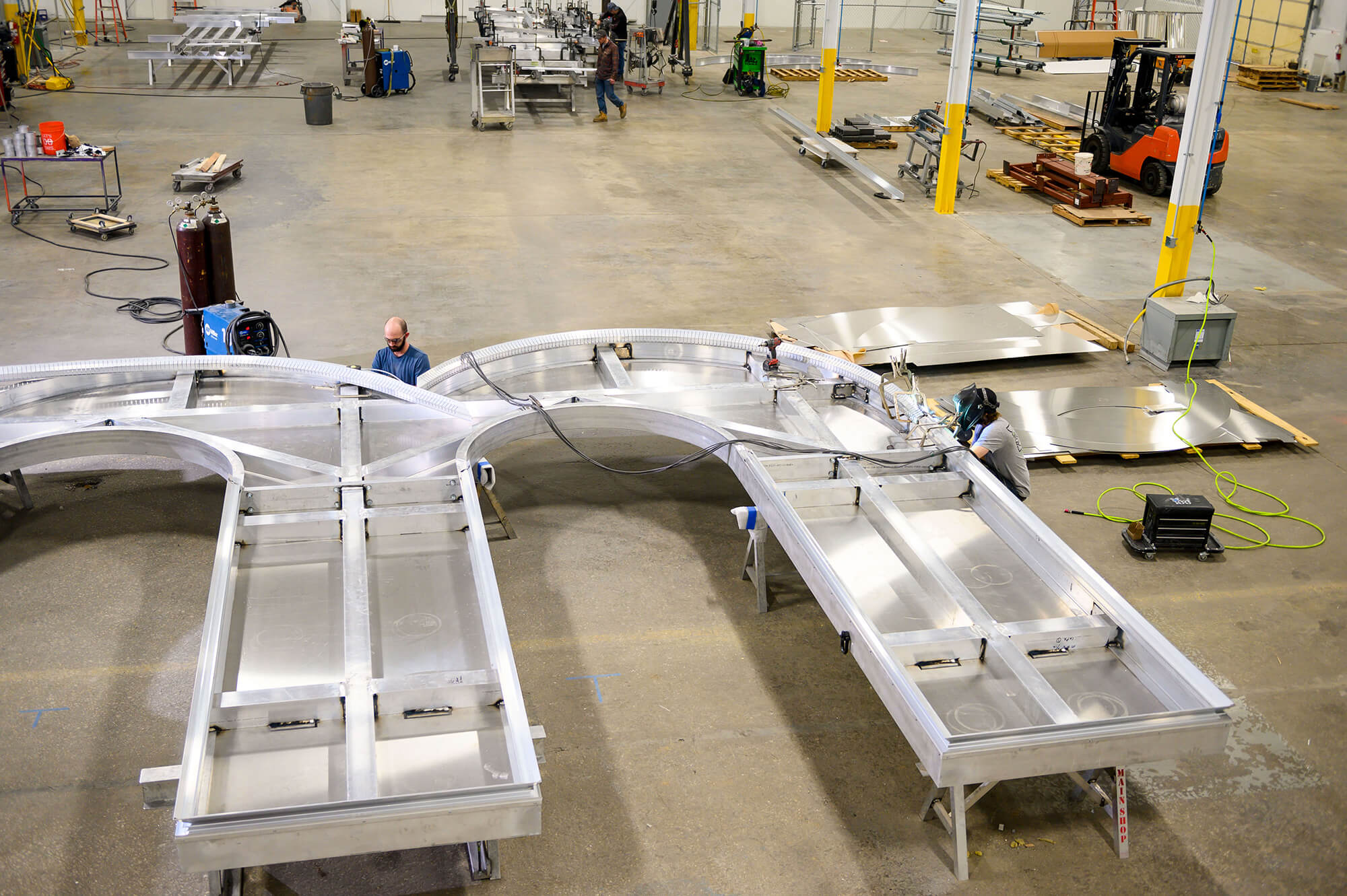 Full-Service Fabrication with an Innovative Approach
Our team boasts top-notch engineers, industrial designers, welders, sculptors, painters, woodworkers, artists, builders, and all-around makers who collaborate in real time (with the original designers) to get the job done smarter and faster.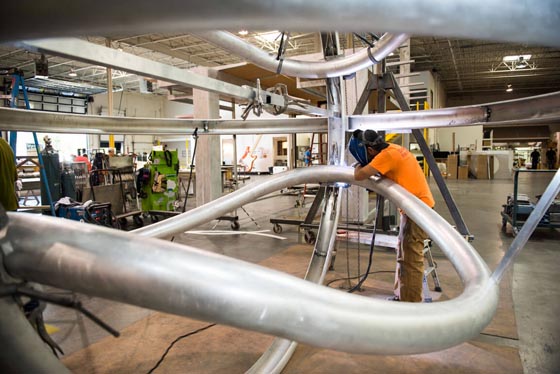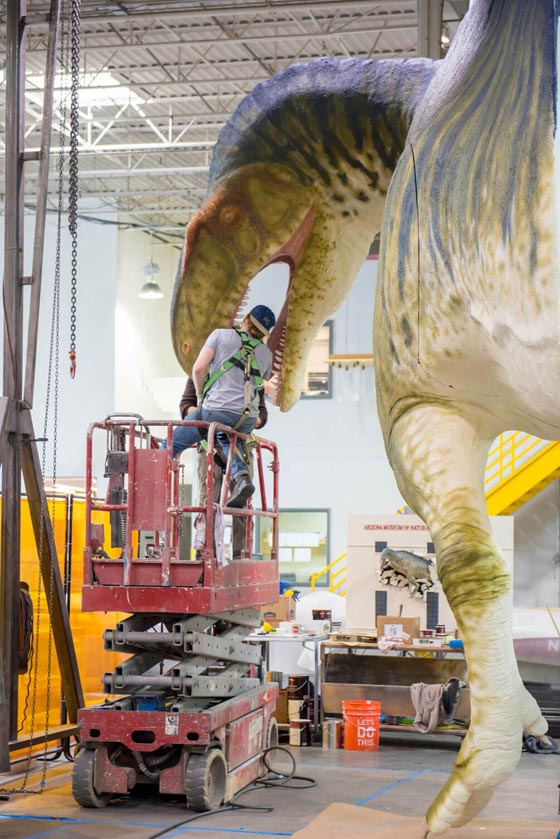 250+
employees working collaboratively to take your project from start to finish.
110,000
square feet of design + technology + build + innovation space.
30
years of creating remarkable experiences for our clients.
6
areas of expertise on one team from experience design to technology, fabrication and innovation.
Planning Past Installation
A project like this is not just "done" after the installation. Our work doesn't tend to be just another sign on the wall. Technology projects in particular require ongoing maintenance, updates for software, and replacement of hardware. Additionally, the story you need to tell, and the content that tells it, may need to grow over time. DI is thinking about the future of your project just as much as we are considering the "here and now." We put in place service agreement standards, to offer around the clock support for both fabrication and technology, as desired. And our strategy and design teams are ready to expand on your experiential story as your brand story evolves.