Jump to Content
Training facilities often serve as the heart and soul of an athletic program. Whether it be program-specific or a multi-sport space, this is where teams come together to get better. It's vital to put culture and student-athletes at the center of experience planning. The facility's spaces, tools and environment must reflect your organization's values and key measurements.
At Dimensional Innovations, we take a culture-first approach because we know training facilities are where your team forms, prepares and improves. This means helping you maximize the value of your resources throughout the facility. Here's how we do it.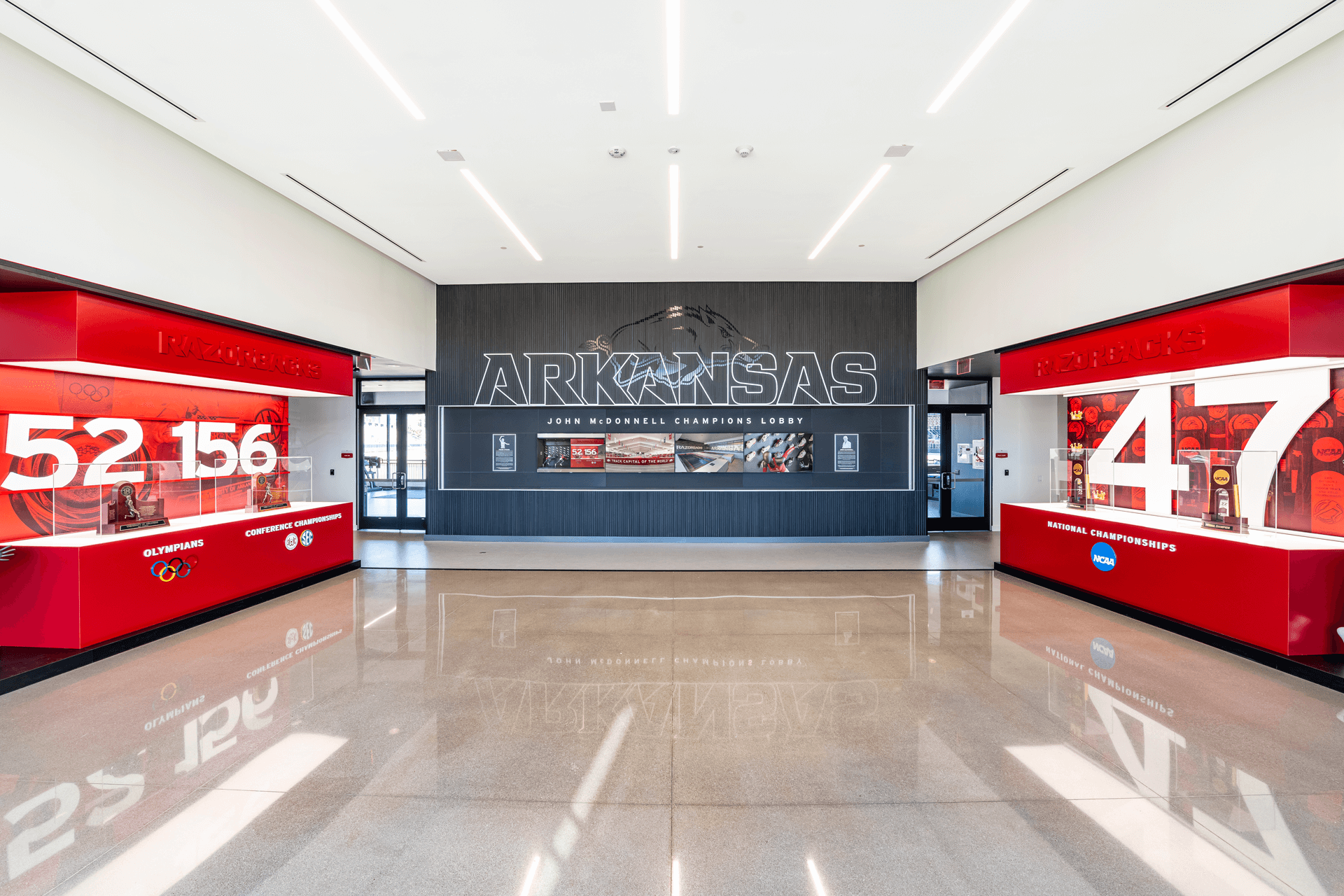 Define the Facility
Let's start with the basics. What is a training facility? It's much more than the physical space, more than the administrative offices, training rooms, practice courts, weight room or locker room.
A training facility is a place to build, grow, prepare, make mistakes, learn from them and then make some more. It's a place of strategy, philosophy, teaching, preparation and innovation. It's a place where the greatest minds, bodies and talent in sports are pushed to be greater. It's a home and family away from home. It's the lifeblood of your program.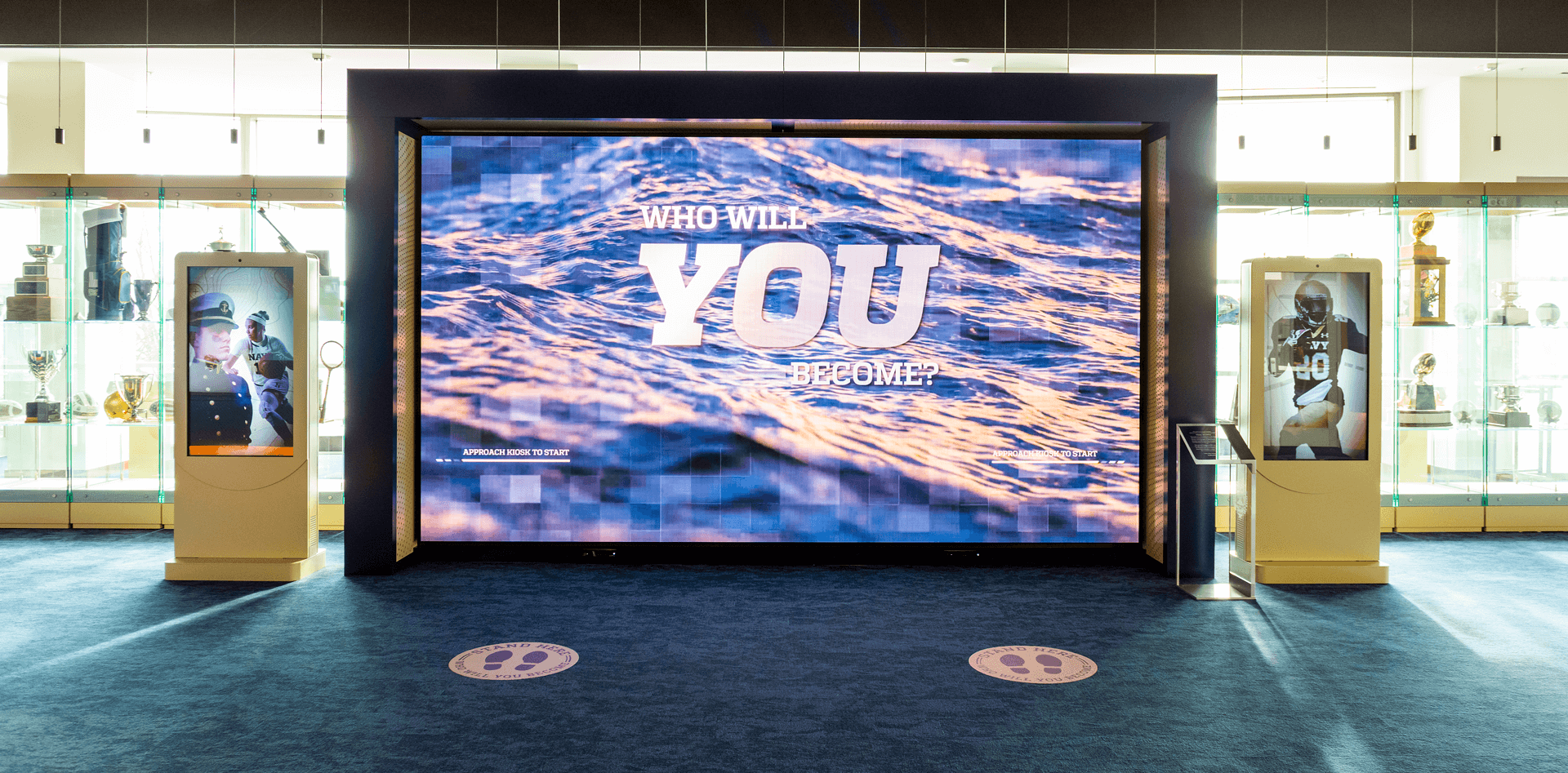 Understand Your Culture
What are you about? What are your goals, values, mission and identity? Culture has a powerful impact on team performance – it's what binds a team together.
It's what gives your program a lasting competitive advantage. Culture gives your staff and teams a passion and purpose that sets the criteria for your student-athletes to push themselves to greatness. A culture-first strategy requires a holistic and integrated approach. In other words, everyone with a hand in your program needs to be on the same page, in constant communication.
One Team, One Vision
Creating a successful project requires this close collaboration, otherwise the concept becomes disjointed. The design, tech, engineering, fabrication and strategy leaders you partner with need to be working in unison to have a clear and performance-driven understanding of your vision.
At DI, we do this by working all under one roof – literally. From concept to completion, our diverse teams work together to create a unique result that maximizes the experience and performance outcome of your facility.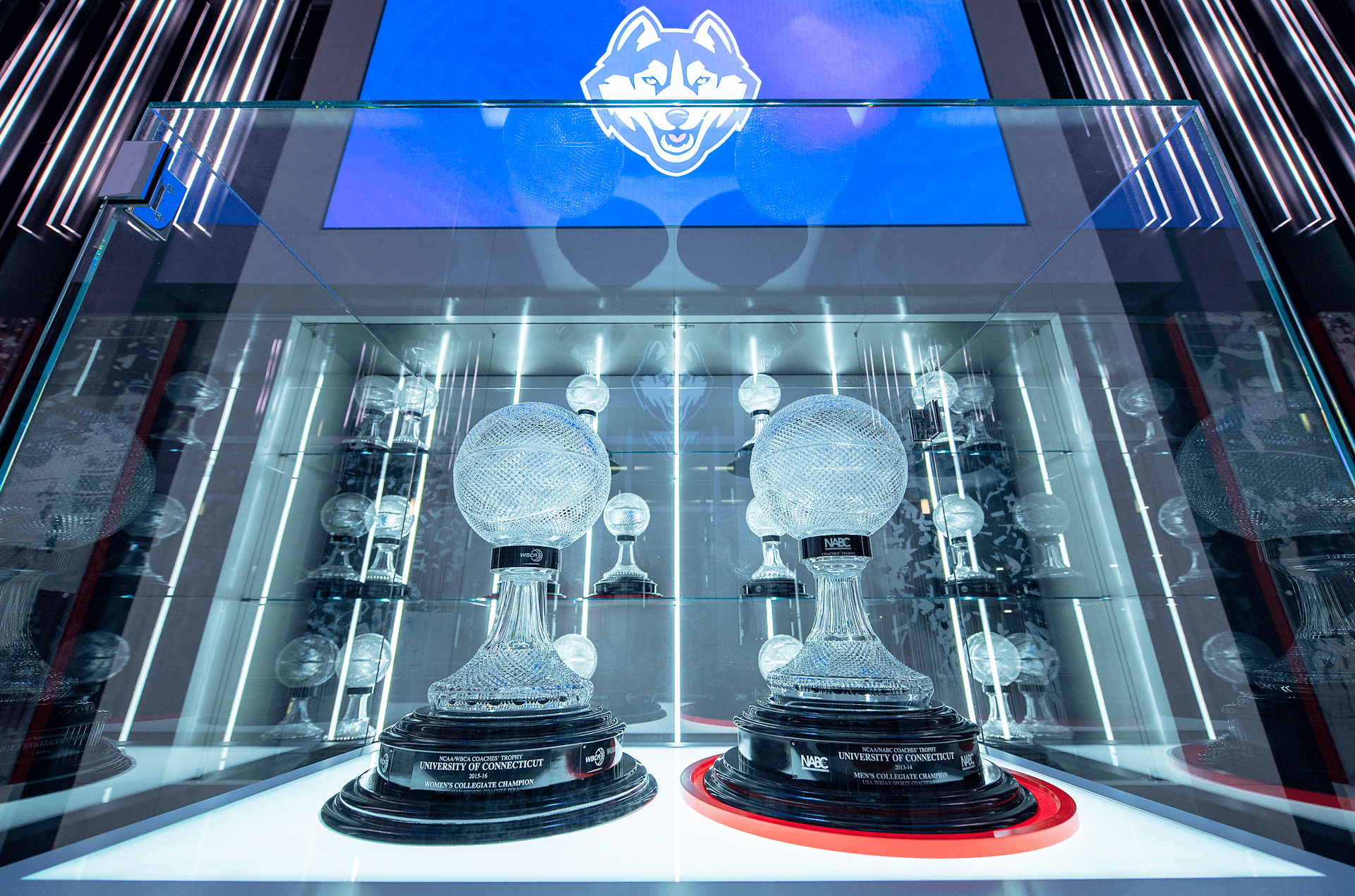 We work together to gain a full and thorough understanding of your organization and combine it with our expertise in experience and performance functions. In the case of training facilities, we've identified these five major functions:
Mind – Mental wellbeing is a core element to overall health, and student-athletes are no exception. Prioritizing mental health and offering accessible support within your space is essential for players' growth, success and performance.
Body – It goes without saying how important physical health is in sports. Successful facilities include a space to train and recover, including the proper equipment and resources available to all athletes.
Play – At the end of the day, they're here to play the game. Fostering a fun, competitive and empowering environment helps student-athletes not only grow their craft and confidence but enjoy the game and their experience at the collegiate program.
Learn – One of the strongest advantages of collegiate athletics is the opportunity to learn both on and off the field. In addition to higher education, student-athletes develop life-long skills, many of which are learned within the walls of your facility.
Simply put, these performance functions shape results. The more resources, equipment, support and direction athletes have, the more they will benefit. For example, student athletes' health and nutrition are invaluable, therefore a training facility and nutrition staff are key in keeping athletes on the court. Mental focus and quick decision-making differentiate great teams from the average. Having the latest technologies in mental training helps coaching and training staff maximize their players' potential.
Finally, a training facility is only as good as what it can measure and report to the athletes using it. We help create facilities that provide constant feedback about their teams while empowering the coaching and training staff to collaborate and plan together.
Your training facility is where you set the precedent of your program. It's where tradition is built and legacies form. Make it remarkable.