Jump to Content
We already know that office environments are rapidly evolving. Between adjusting to the modern employee's needs, expanding digital accessibility and finding smarter ways to engage with our clients, our approach to planning these spaces must all revolve around one key principle: human-centered design.
The way a corporation uses their real estate is going to change, and with this change we must:
1. Make intentional decisions about the use of our space in relation to our ultimate objectives.
2. Focus on creating environments that provide opportunities to foster human connections and culture.
When we research and understand the ways people are influenced by the physical and virtual spaces they occupy, we start to uncover tactics that seamlessly marry brand messaging to human expectations. Our purpose and intention will begin to guide the decisions we make in our spatial development. Below are four key ideas and strategies to consider as you focus on adapting your client and employee environments:
LEARNING FROM BEHAVIOR SHIFTS
Think of it this way: as a parent, one might identify every potential opportunity for injury in the home. Rough edges, unstable shelving or slippery floors might all be places in which a child could encounter some degree of danger. In identifying the vulnerable parts of the home, you are able to create solutions to address those specific problem areas. A corporate environment is no different. We need to identify areas where we're vulnerable, whether that's in communication, safety or effectiveness. This Vulnerability Matrix™ then guides the solutions we develop.
For example, creating consistent communication to put concerns at ease can help employees understand better how they can operate in a new or unfamiliar work environment. Implementing seamless virtual experiences into that larger messaging strategy then helps create a universal brand experience for everyone. Taken further, we can develop an adapted user language that guides how we train and educate our target audience to engage with this content.
USING TECHNOLOGY TO ENHANCE EXISTING EXPERIENCES
The way we collaborate and share information with digital tools can quickly become a mediocre experience if not used strategically. Decisions to involve a higher level of interactivity in these briefings or employing docents to educate members within digital or in-person briefing, helps to create a more holistic, engaging virtual presentation. Further, a combination of virtual and in-person meetings at strategic points in the client conversation can foster smarter collaboration and allow the right story to be told at the right time through the right channel.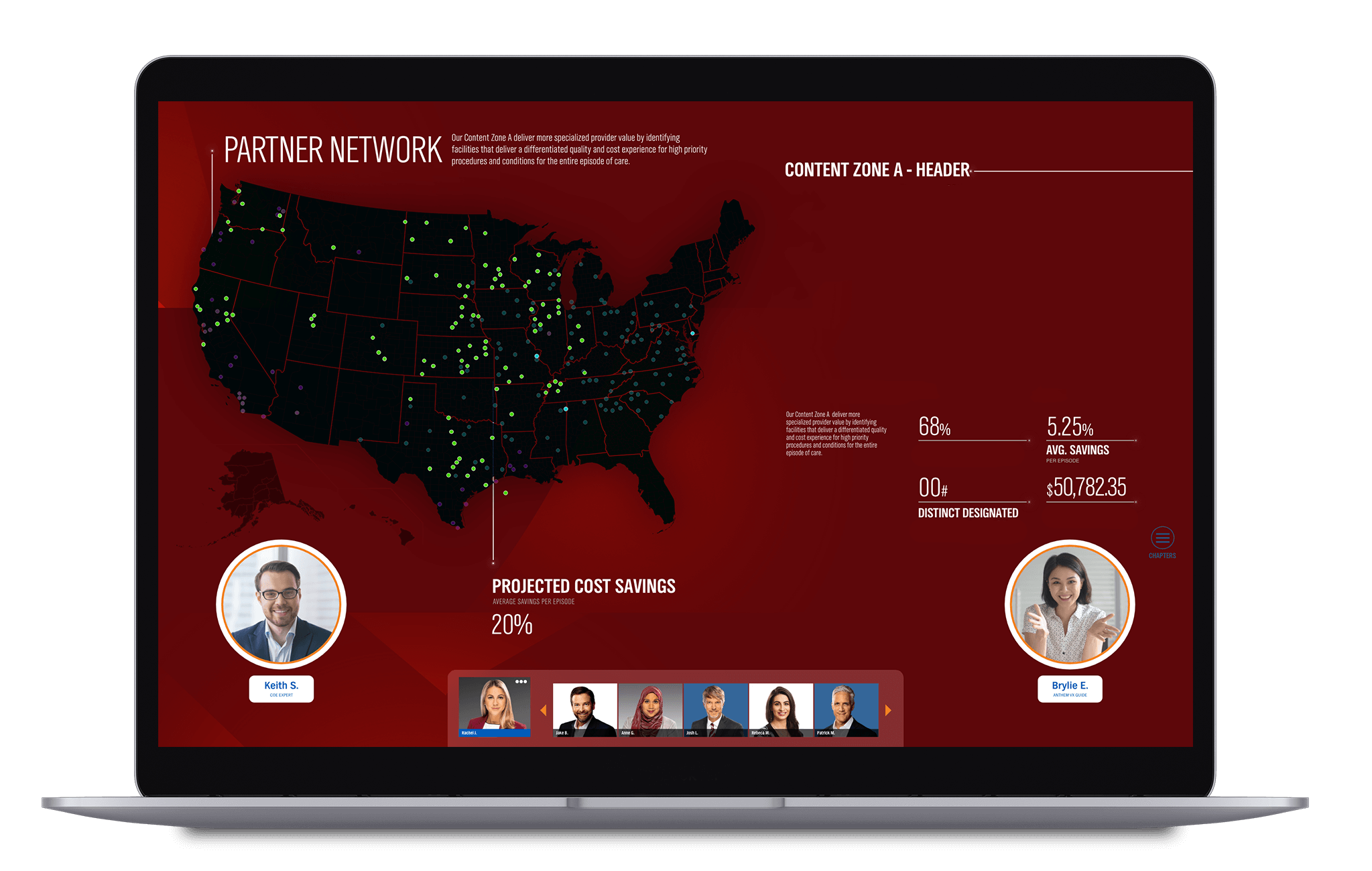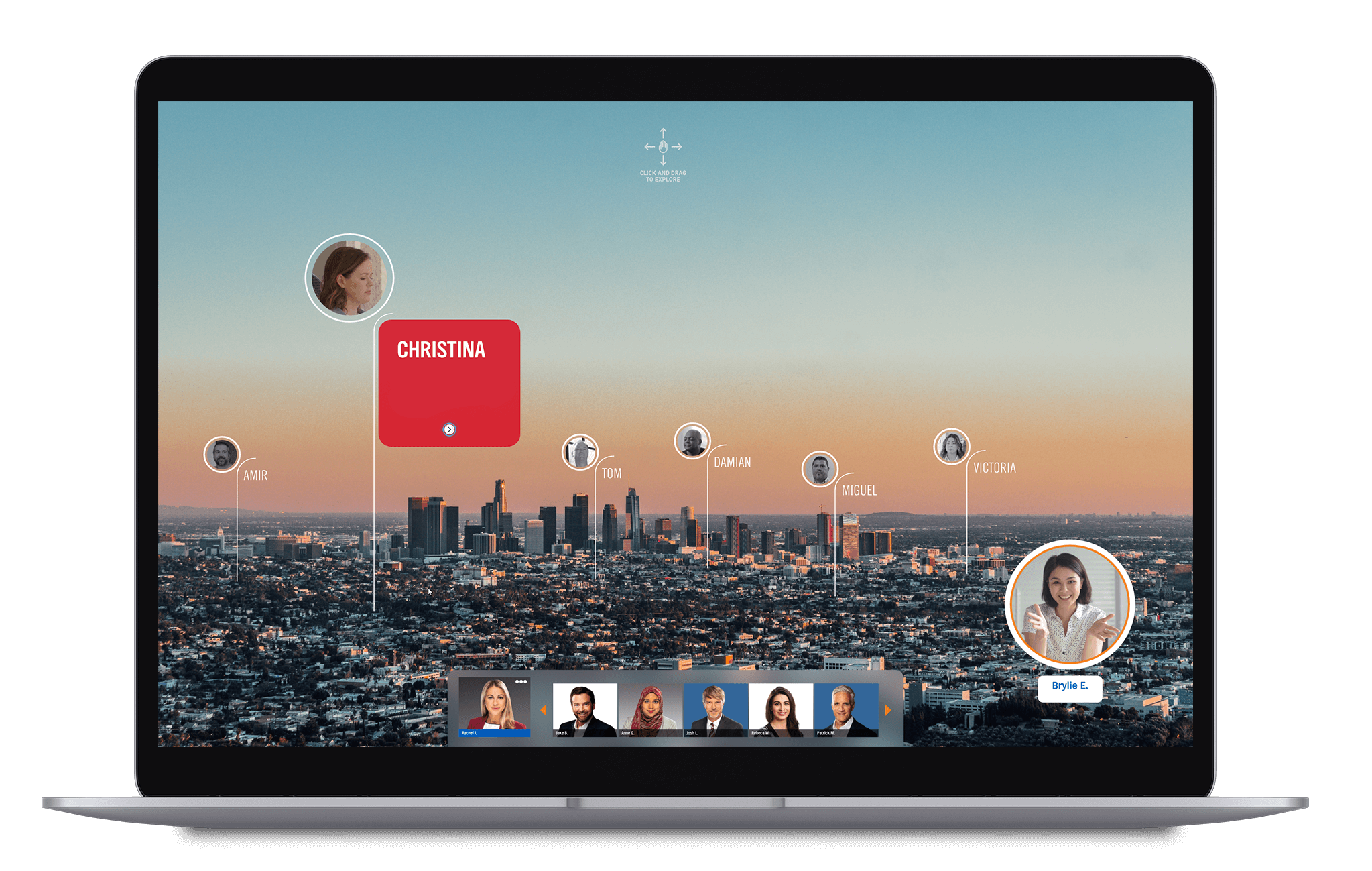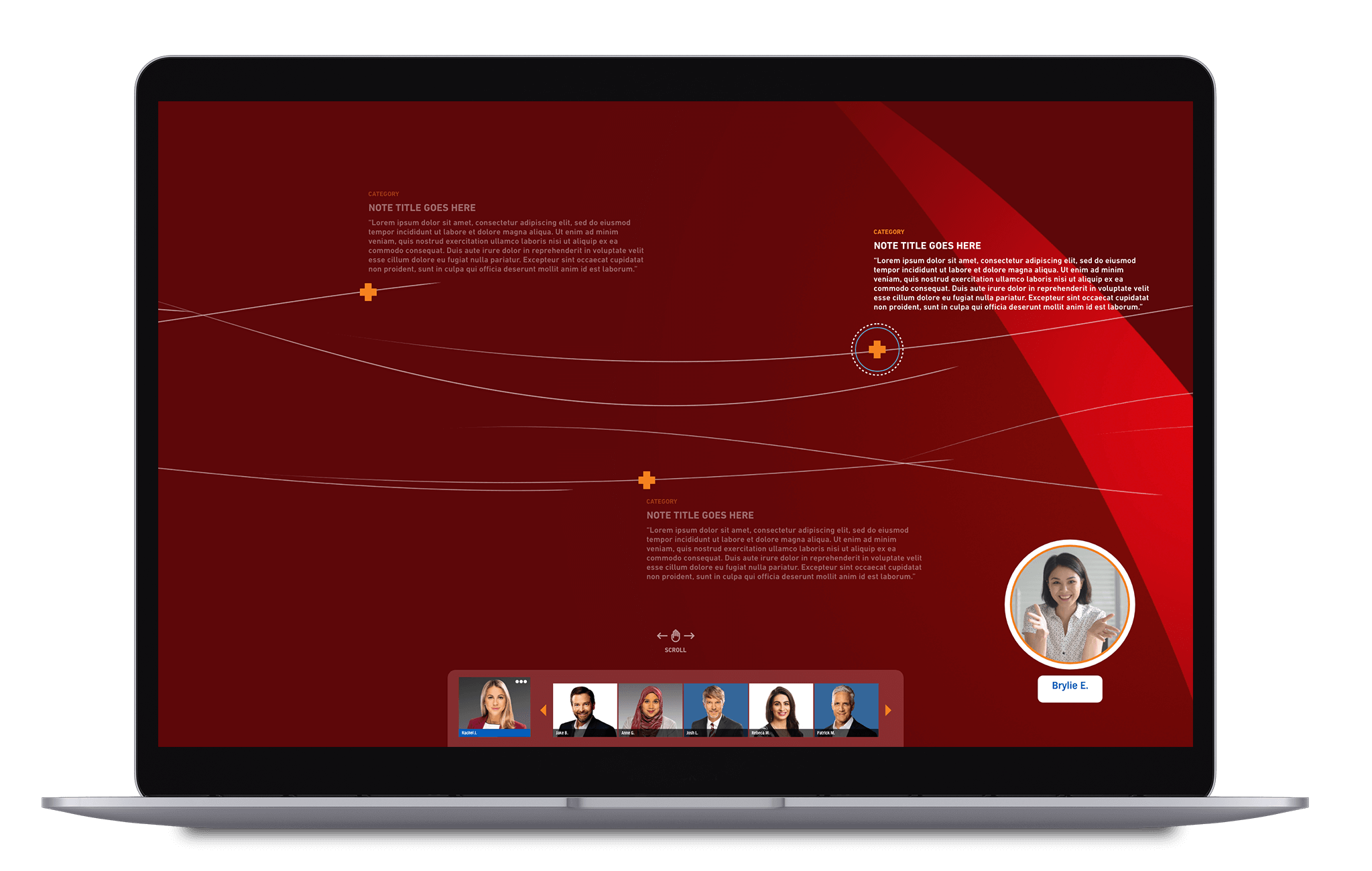 Virtual experiences shouldn't dilute your brand experience or engagement with your clients, but instead create opportunities for highly-personalized, engaging virtual interactions. In developing a virtual software to compliment Executive Briefing Center strategies, our innovation team merges dynamic, branded content with the conversational and functional tenants needed for a productive briefing between decision makers. The best part? These scalable and seamless virtual briefings then compliment, and inspire attendees to visit, your physical space.

INCORPORATING SIMPLICITY TO OVERCOME COMPLEXITY
Getting back to the basics of story and content will help focus communication and ensure companies share the right information to the right audience in the right context. Humans are wired to process stories easily, and leaning on that insight will help improve your approach. When we begin to tackle communicating complicated information, it's easy to lean toward using complex strategies. We challenge you to take a step back: focus on the simple and effective methods to refine and disseminate your content.
The way in which we incorporate technology into our space can help reinterpret old processes or enhance new experiences. In both customer-centric and multi-function spaces, the combination of both digital and analog creates a higher level of adaptability amid a variety of working styles and locations. Based on the environment and individual comfort levels with technology, below are a few integrations worth considering:

MEASURING QUANTIFIABLE SUCCESS, NOT JUST SENTIMENT
Feedback is a critical part of designing a space that delivers specific and measurable outcomes. In order to determine what metrics should guide future pivots in our work and how we can better serve our audience, we must start with a clear definition of our user language, or rather, how visitors use and interact with various technology touch points in a seamless and safe manner. Using that language as our base, we can develop an experience scorecard (metrics that record success) based on a vulnerability matrix (a thorough analysis of the needs of our space). This ecosystem of information will then inform how well our information is being received and its impact on the intended audience.