Jump to Content
Ready. Set. Heal. While hundreds of thousands of viewers will be glued to their television sets this NFL season, catching all the incredible plays and game-winning touchdowns, we're working behind the scenes to improve fan experience in the football stadiums and arenas. The design and development of luxury lounges, sponsored bars, hall-of-fame exhibits and social activations are all under our (extremely busy) umbrella. But as experience experts that operate in multiple disciplines, we get the unique opportunity to see our different business verticals from a bird's eye view — and understand where we can draw parallels between different industries.
Collaborating with healthcare professionals, we've been able to utilize this same technology, innovation and approach to improve the patient experience and alleviate repercussions of extended care. And the more we've delve into making hospital experiences better, a clear connection formed between arena and hospital design — one compelling enough that we wanted to share it.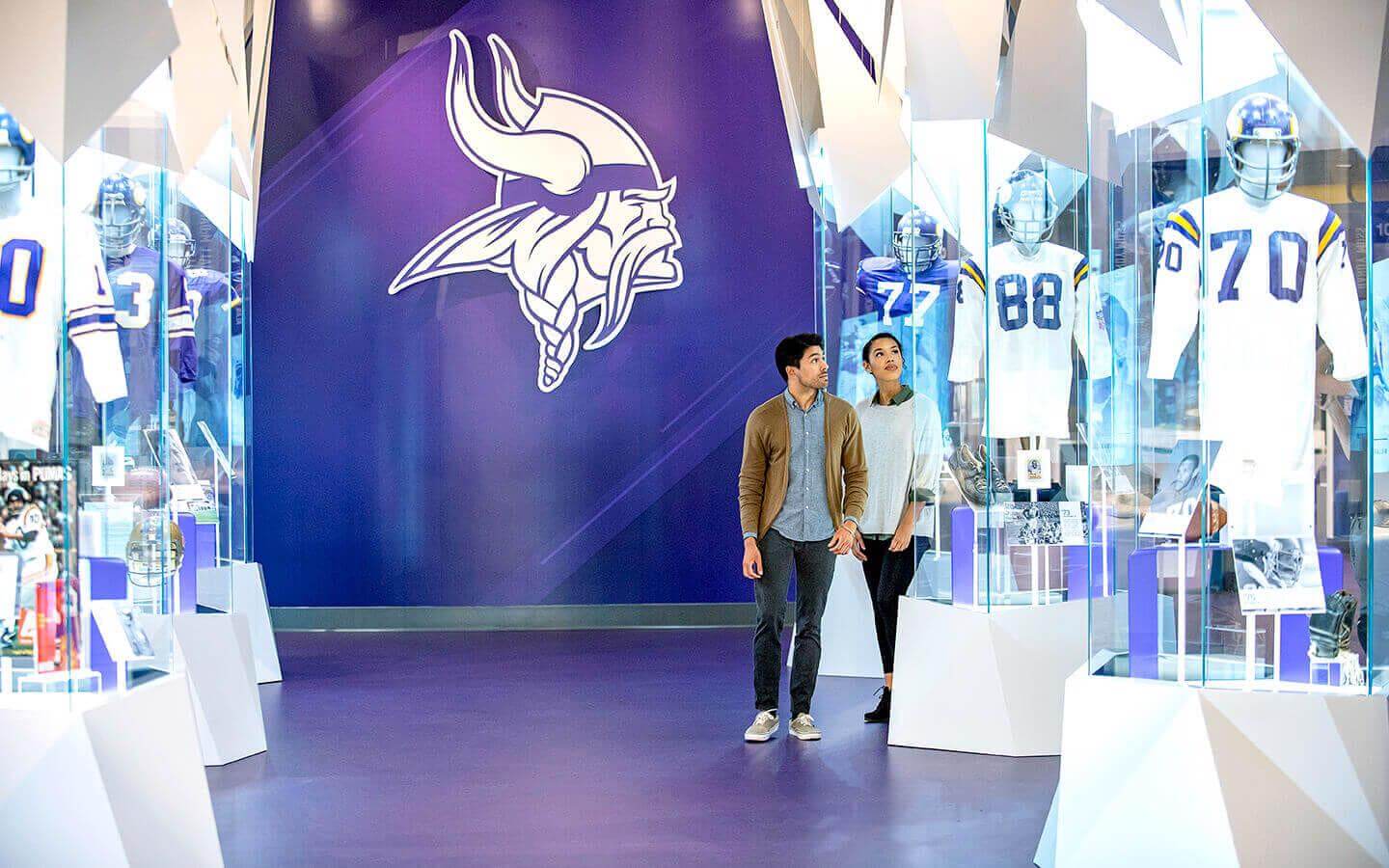 You'd be surprised at the strong link between arena and hospital design, but in both scenarios, we're going after the same goal: a better experience.
And the more that we can focus on investing in our communities and creating spaces that feel authentic to visitors, the better we'll achieve that goal.
Jessica Morrow, Healthcare Practice Director, DI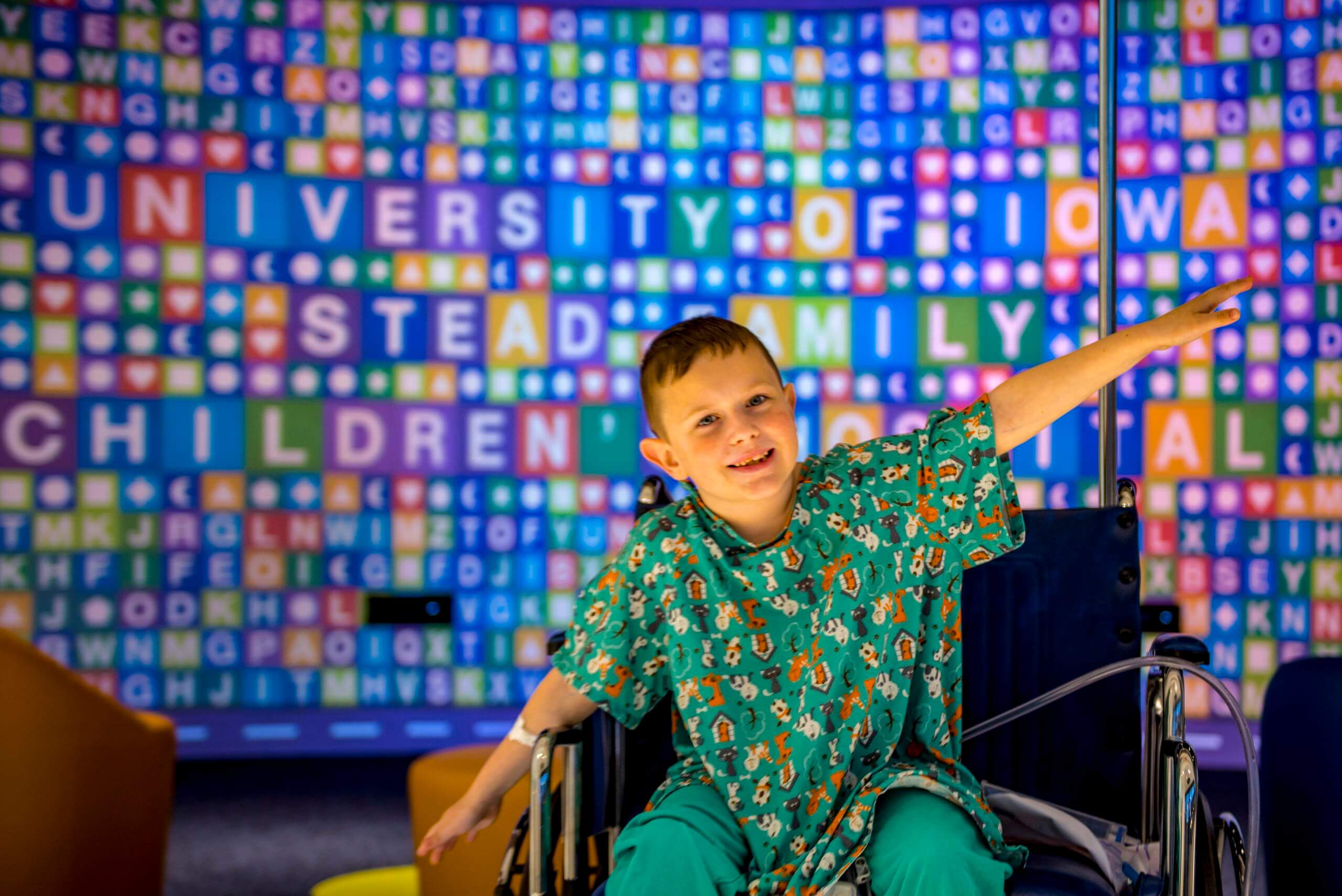 It's not just about being in your neighborhood. It's about knowing your neighbors.
For the Fans: It's essential to create environments within the arena that feel authentic to the city its build in, and spaces that tie back to what the fans love most: their home. And you can't know what that feels like, unless NFL teams take the time to invest in and learn from the people that support them. Each ticket holder expects a personalized experience on game-day, whether in the form of city-specific activations, an infusion of local talent or personalized branding that exudes team pride.
For the Patients: Healthcare is entering an era where accessibility to a quality experience in every neighborhood is key. Patients and their families shouldn't have to travel across the city for good care, and as such, hospitals need to focus on creating personalized, effective and community-focused environments for their patient base. Having a deep understanding for the individuals a hospital serves can help motivate custom solutions for extremely specific patient populations, and alleviate the stress of finding good care in close proximity.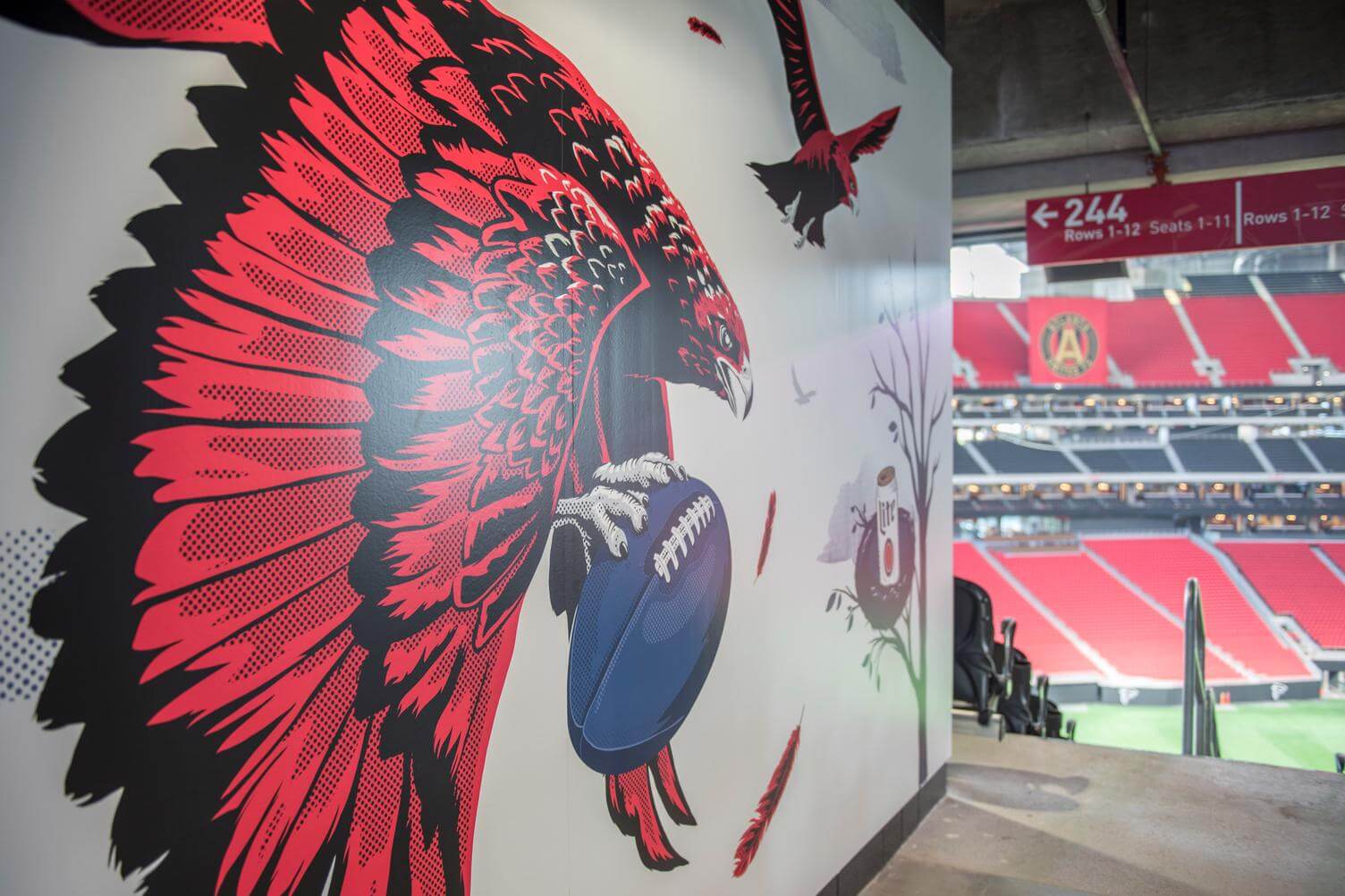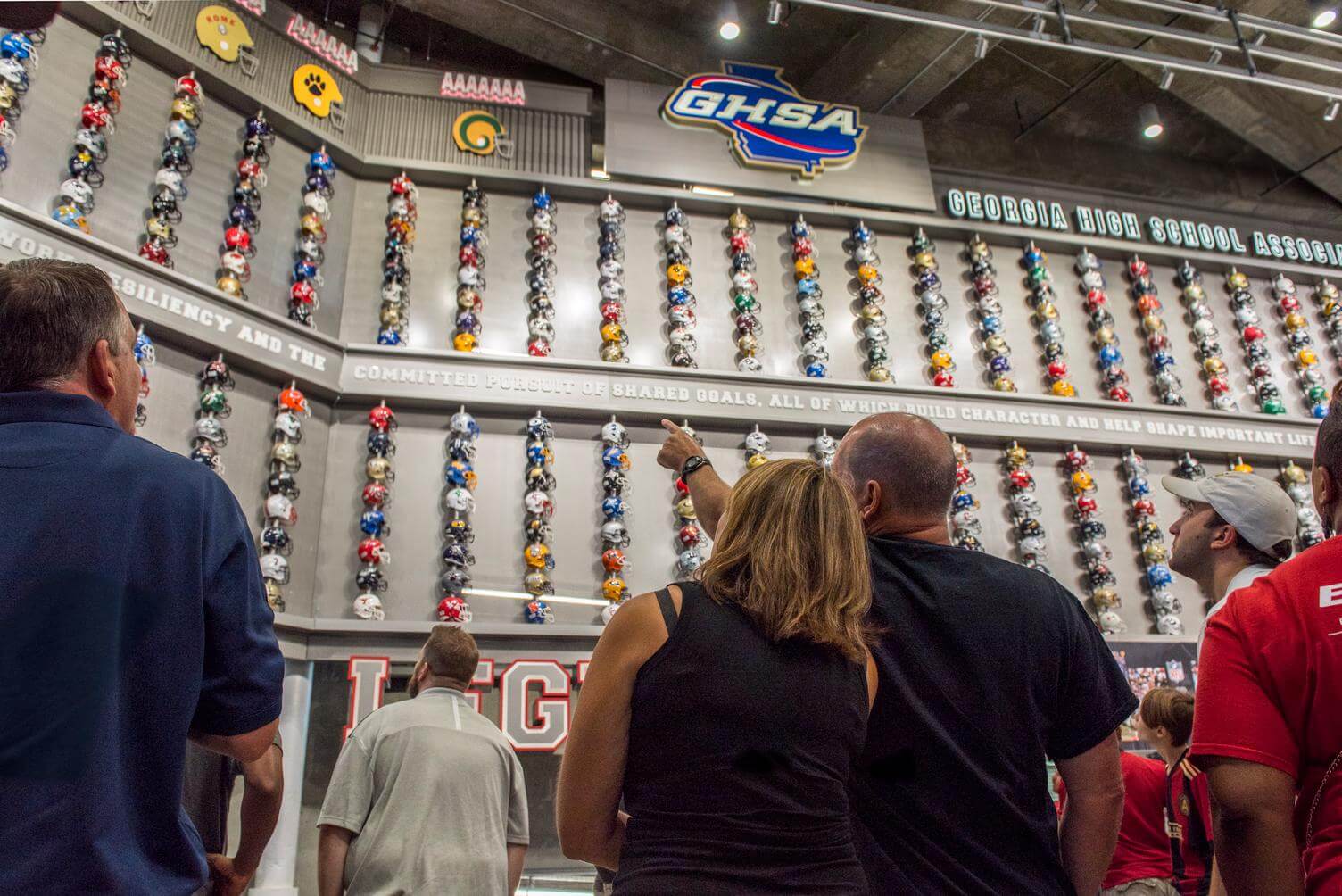 Experience is a vital data point in measuring success.
For the Fans: Beyond ticket sales or revenue, comprehensive fan experience scores are a new metric by which arenas are graded and awarded on their overall experience. The power that a positive or negative review can have on a space greatly impacts the probability of return customers, and understanding the behaviors or thoughts behind those reviews can help us make smarter decisions in renovations.
For the Patients: Creating a rubric for patient experience in the healthcare world is nothing short of complex — yet the information it can provide is invaluable. With facility quality, wait times, procedure results, recovery, extended stay amenities and discharge processes all factors in an individual's hospital experience, healthcare professionals are actively developing means to capture experience feedback. This information then impacts process improvements and future facility innovation.
Going the extra mile is a requirement of the race.
For the Fans: The evolution of fan expectations has promoted a complete shift in approach to capturing both attention and dollars at live games. An individual's experience at the arena isn't just about the game anymore; it's about the food vendors, bars, lounges, suites, interactive exhibits and kid zones. Understanding that going beyond the basics is our baseline, we're able to ensure that we provide a full, unique experience to fans.
For the Patients: The best hospitals are now putting time and effort into thinking beyond treatment: they're talking about experience and the long-term after-effects of their care (for both patients and their families). Understanding that environment we design and create has the potential to alleviate trauma, our planning should start from day one with the end in mind.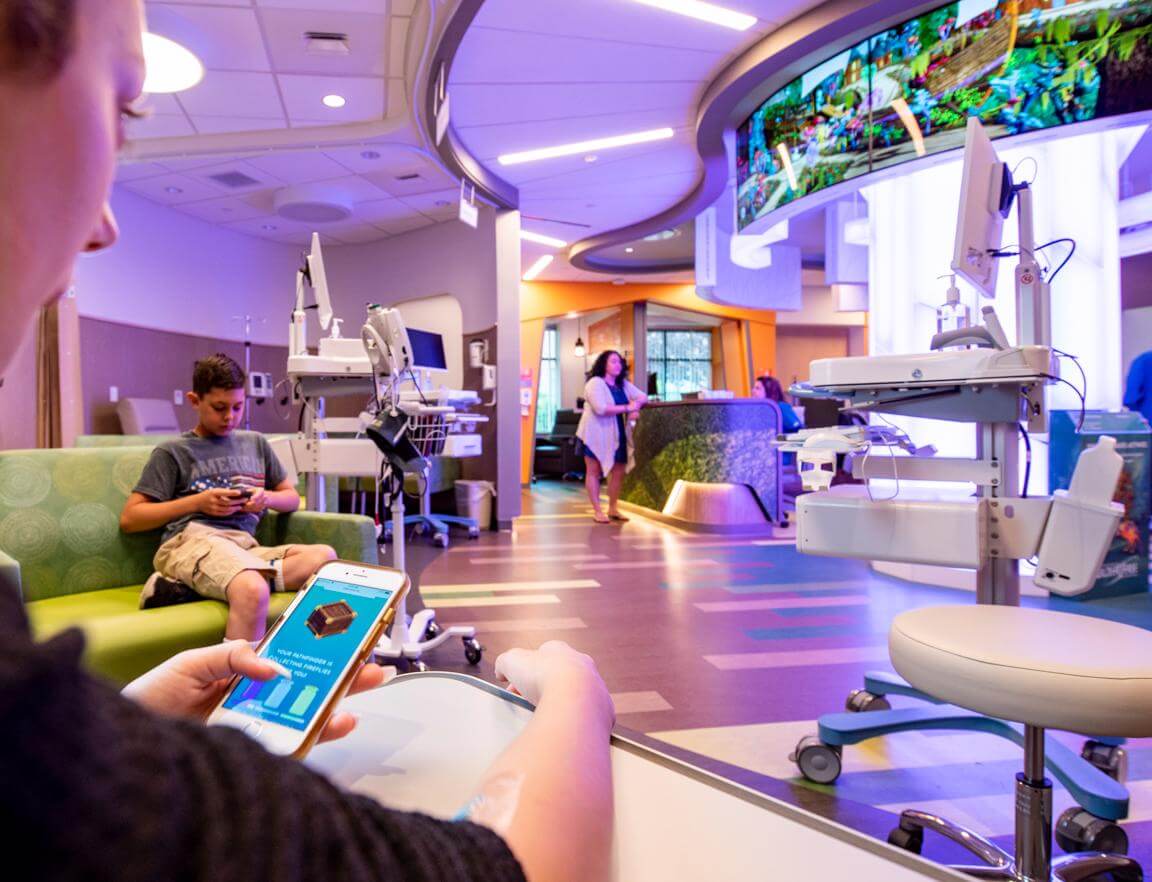 Experience is the differentiator to skill, and social media is how you share it.
For the Fans: Even without a winning record, fans will show up to games if historically their ticket purchase was worth the attendance. Whether that be from an undying love for a team or the experience we give them in the arena, they keep coming back. When we create an environment they want to be a part of, they inevitably share it on their social networks too and increase chances that their friends might attend.
For the Patients: When searching for a hospital or physician, patients turn to the reviews of friends and family first. Each touchpoint in our hospital can leave positive and long-lasting impressions on both patients and their families. With a combination of excellent care and excellent experience to gain their trust, we're often able to get exposure on their personal social networks. Understanding that each person that walks through your doors is connected to an audience of potential patients helps us create spaces worthy of their review.
Everyone CAN be a fan.
For the Fans: Through in-arena activations and smart sponsorships, NFL teams ensure that a large community of individuals have the opportunity to interact with their franchise. Understanding that access to being a fan isn't as simple as buying a ticket means that when wee talk about extending our franchise, we're creatively approaching how to infuse our team into our community, and vice-versa.
For the Patients: When we infuse hospitals with elements of their community, we help patients feel at home and as though they're part of something bigger. We let them be a fan, too. NFL and other athletic teams are beginning to partner with hospitals to infuse their branding into the space for patients who can't make the arena for the game. Focusing on adding elements like this in our hospital environments makes each interaction a little more tailored to the population it serves.