Jump to Content
Donor walls and other forms of placemaking recognition are key to long-term partnerships. When we create these experiences, we design them for visitor appreciation and donor visibility. To understand both the scale and scope of these, here are five donor recognition walls worth adding to your inspiration board:
TEXTURES: UNIVERSITY OF KANSAS, CAPITOL FEDERAL HALL
The KU School of Business places a high value on honoring their donors. As part of their new state-of-the-art-facility built in 2016, two separate donor walls were blended into the space to compliment the visually-compelling building.
The first uses rich wood textures to create a warm and dimensional wall while the second takes advantage of printed acrylic, and allows space for additions over time.
We were proud to partner with Gensler, GastingerWalker&, J.E. Dunn Construction and the University of Kansas on the construction of this experience.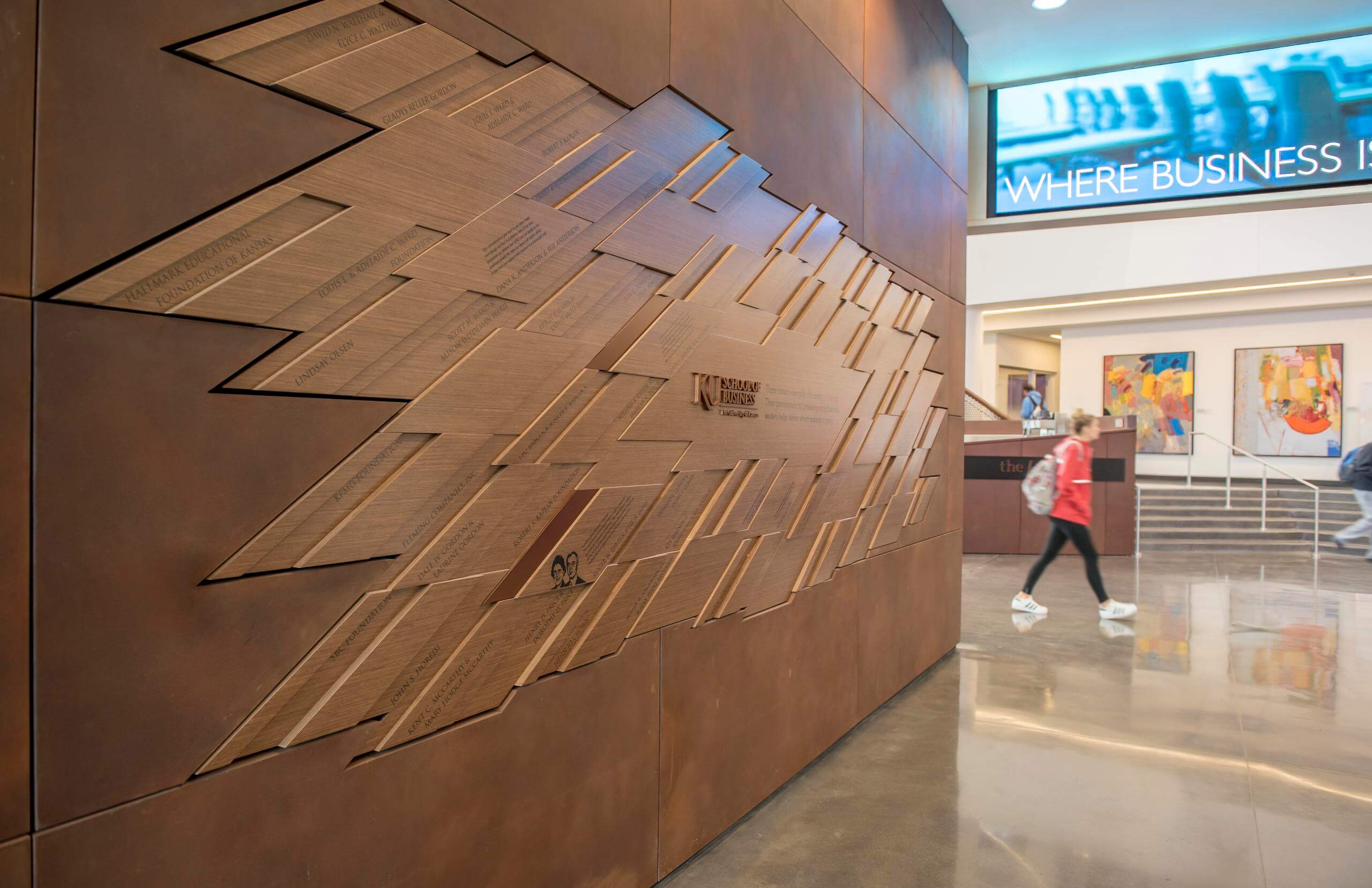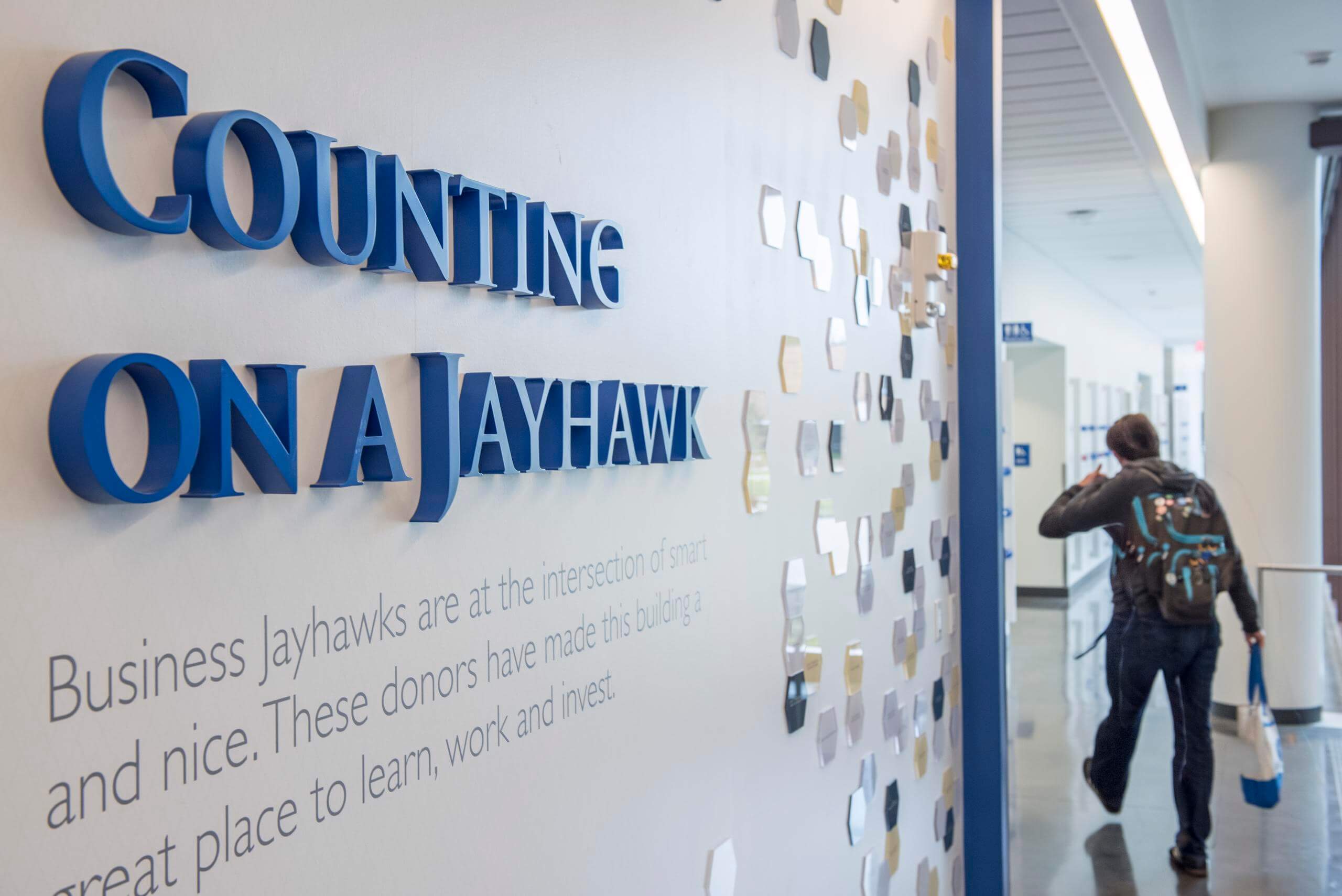 INTERACTIVE TECHNOLOGY: UNIVERSITY OF IOWA STEAD FAMILY CHILDREN'S HOSPITAL
For continually expanding donor lists, touch screens add an appealing interactive element that allows an organization to easily make updates over time. Our technology and innovation team designed and installed this installation for University of Iowa Stead Family Children's Hospital. It's valuable to note that technology-based solutions can be either touchscreen or handsfree, based on variables of safety. View additional project details here.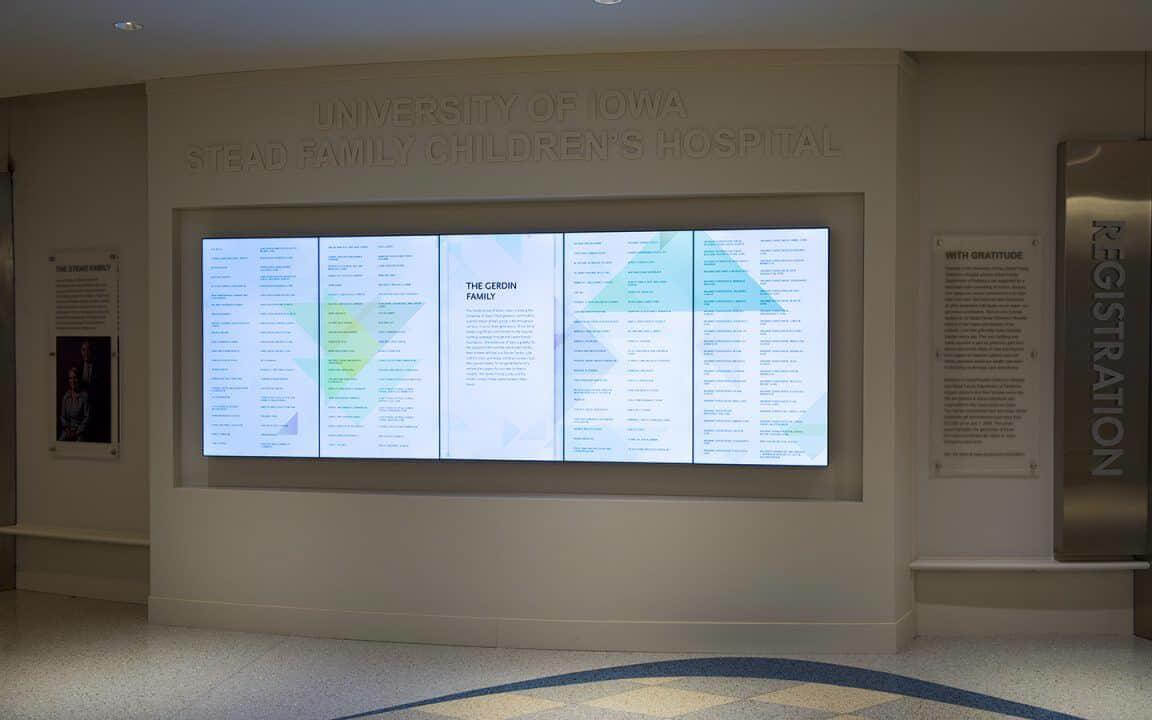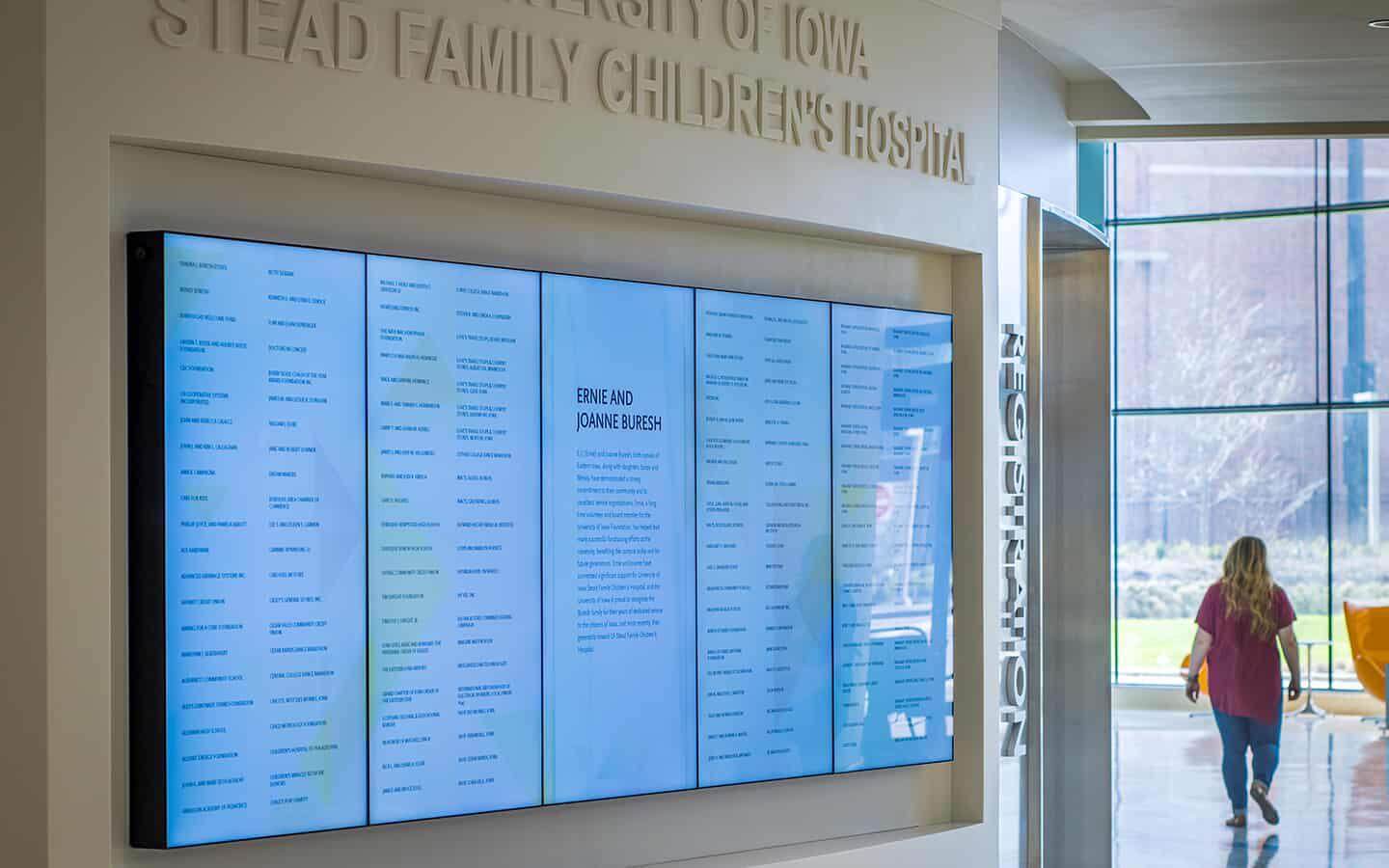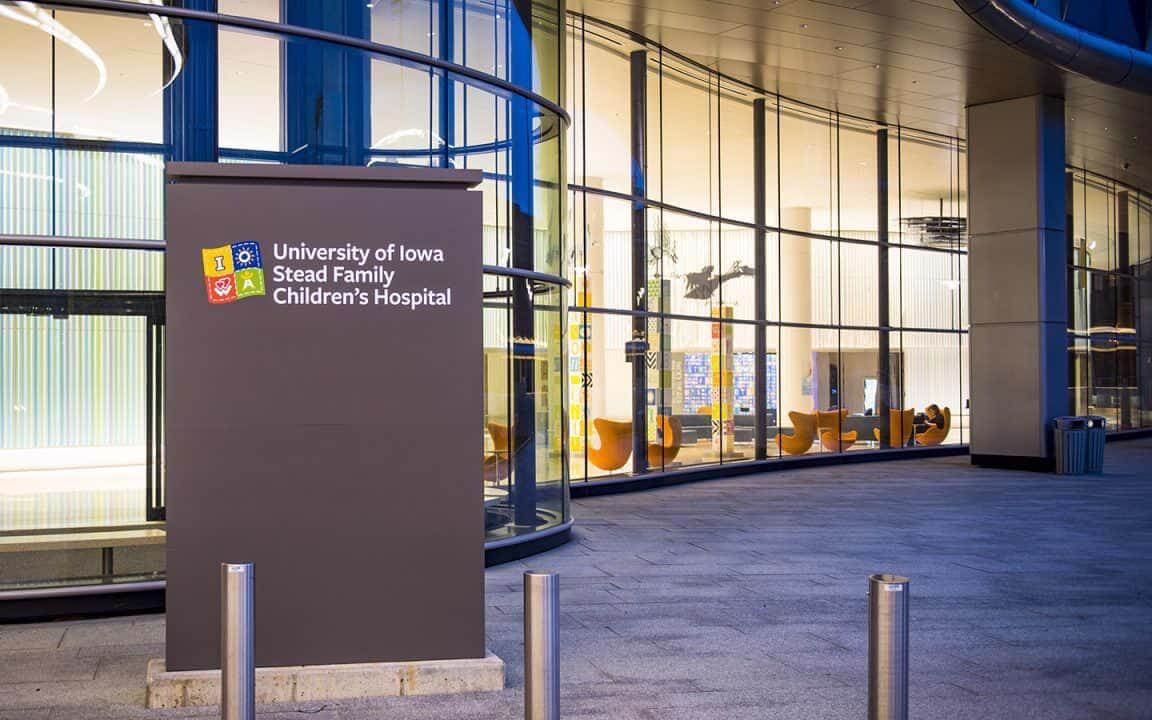 AN EXTENSION OF THE SPACE: NATIONAL TOY + MINIATURE MUSEUM
For the National Toy + Miniature Museum, the donor space needed to continue the museum's interior playful space. Their wall uses children's wooden building blocks to recognize each contributor becoming another display case, making room for few extra miniatures to shine.
Click here for additional project details. We were proud to partner with West Office Exhibit Design to complete this project.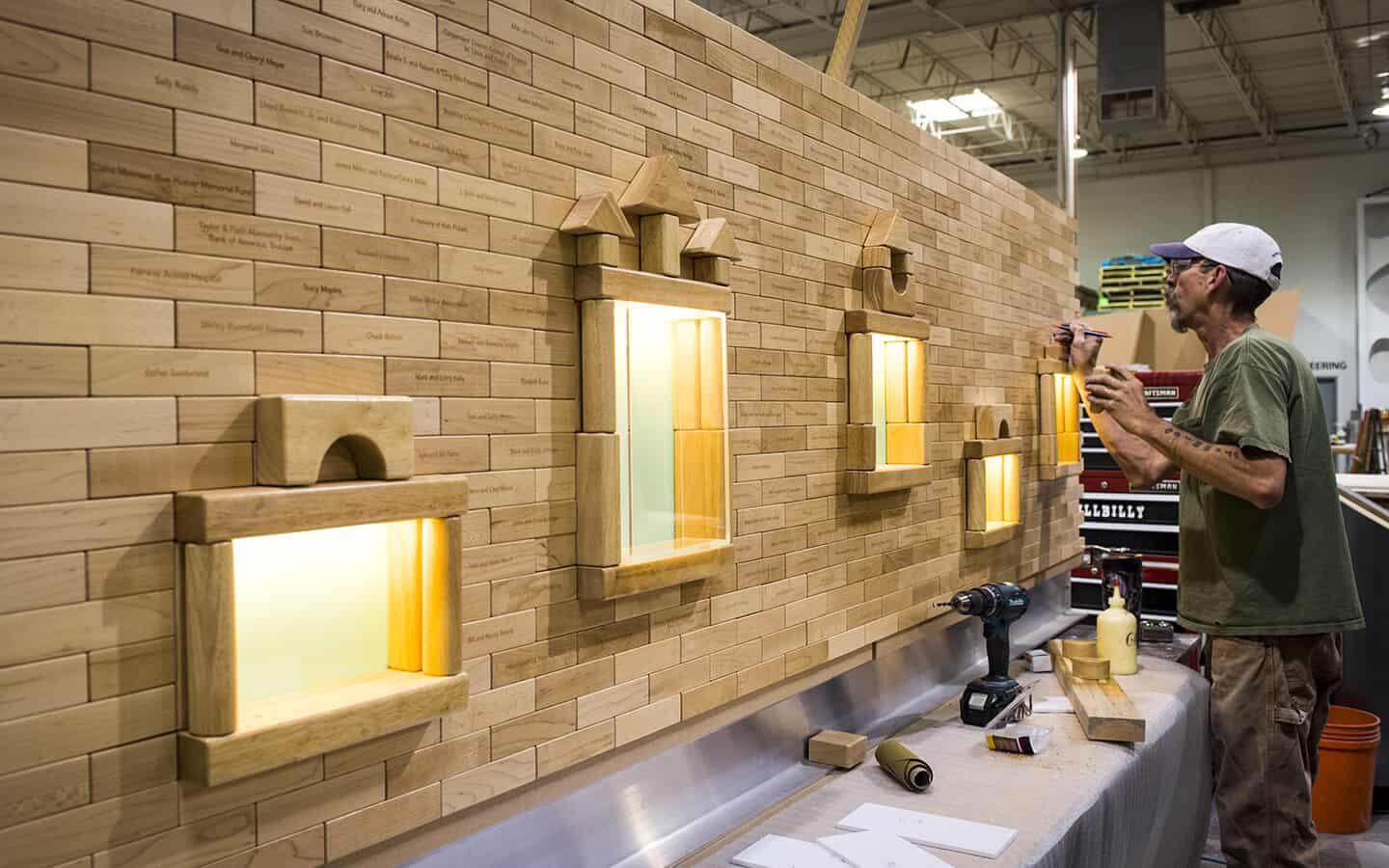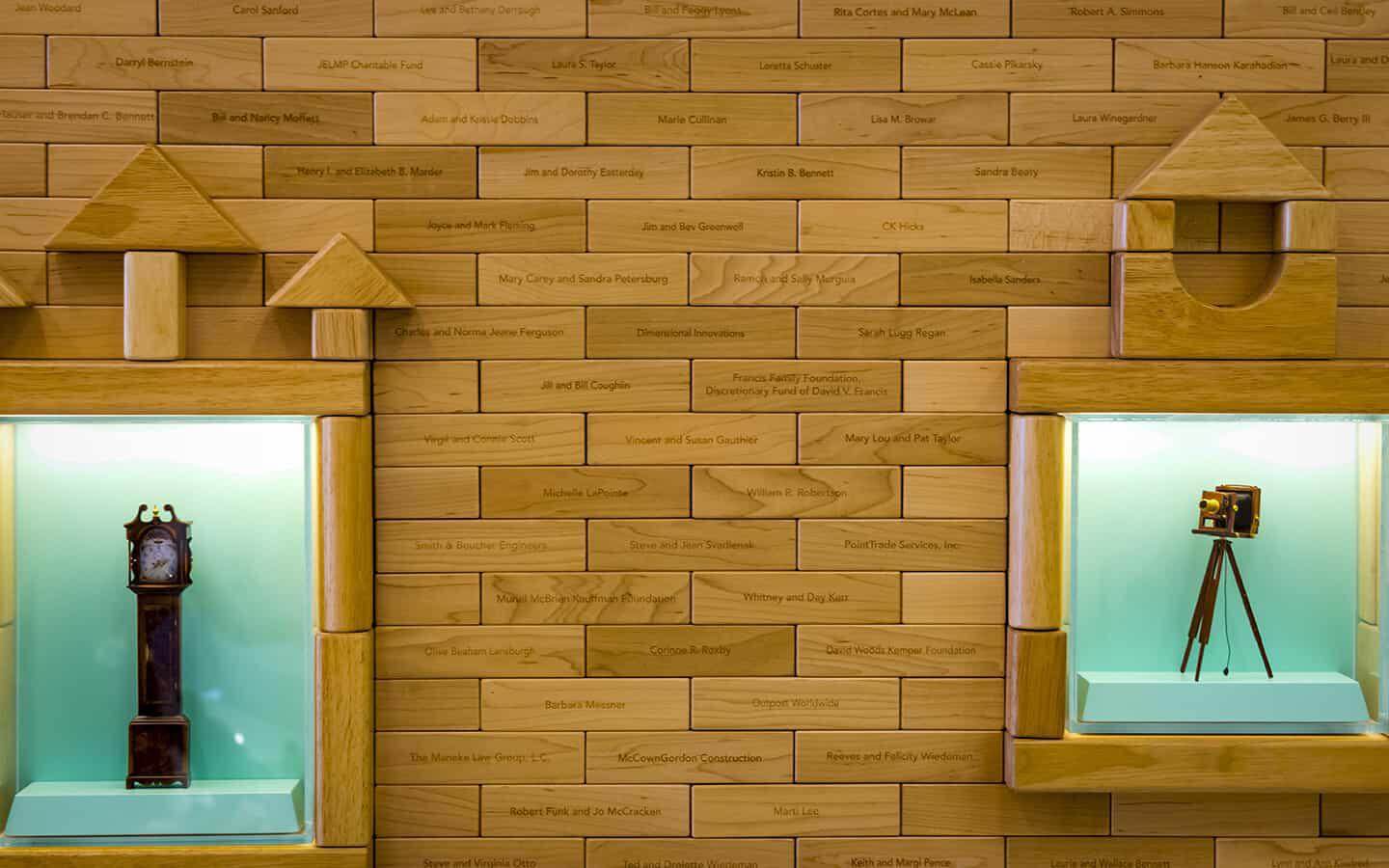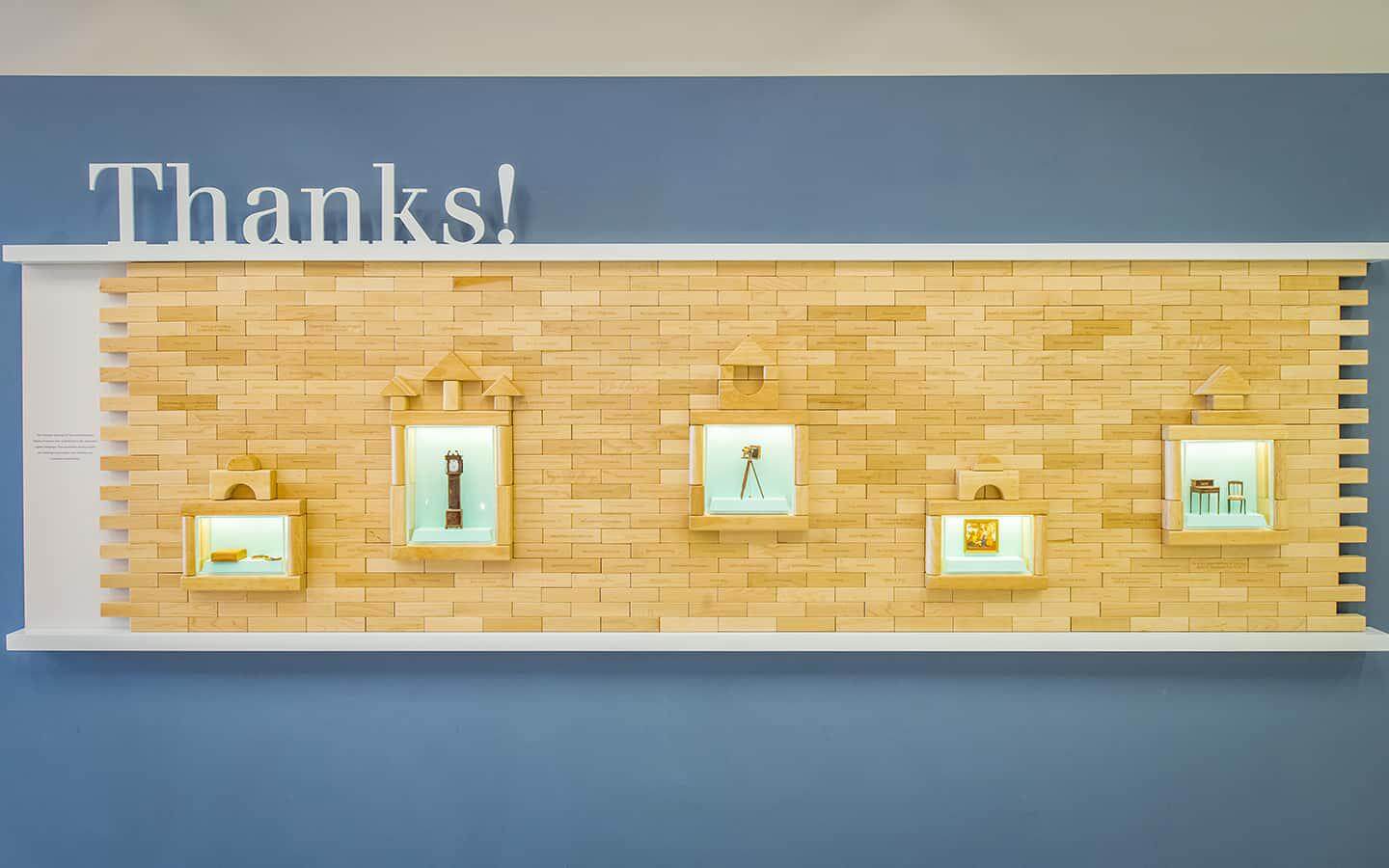 BOLD + SIMPLE: MINNESOTA TIMBERWOLVES AND LYNX, COURTS AT MAYO CLINIC
The office space inside Courts at Mayo Clinic features a large vinyl wall graphic that delivers a bold, yet simple, message to all the members that contributed to the space, while sill being a visually appealing area. Click to view additional project details.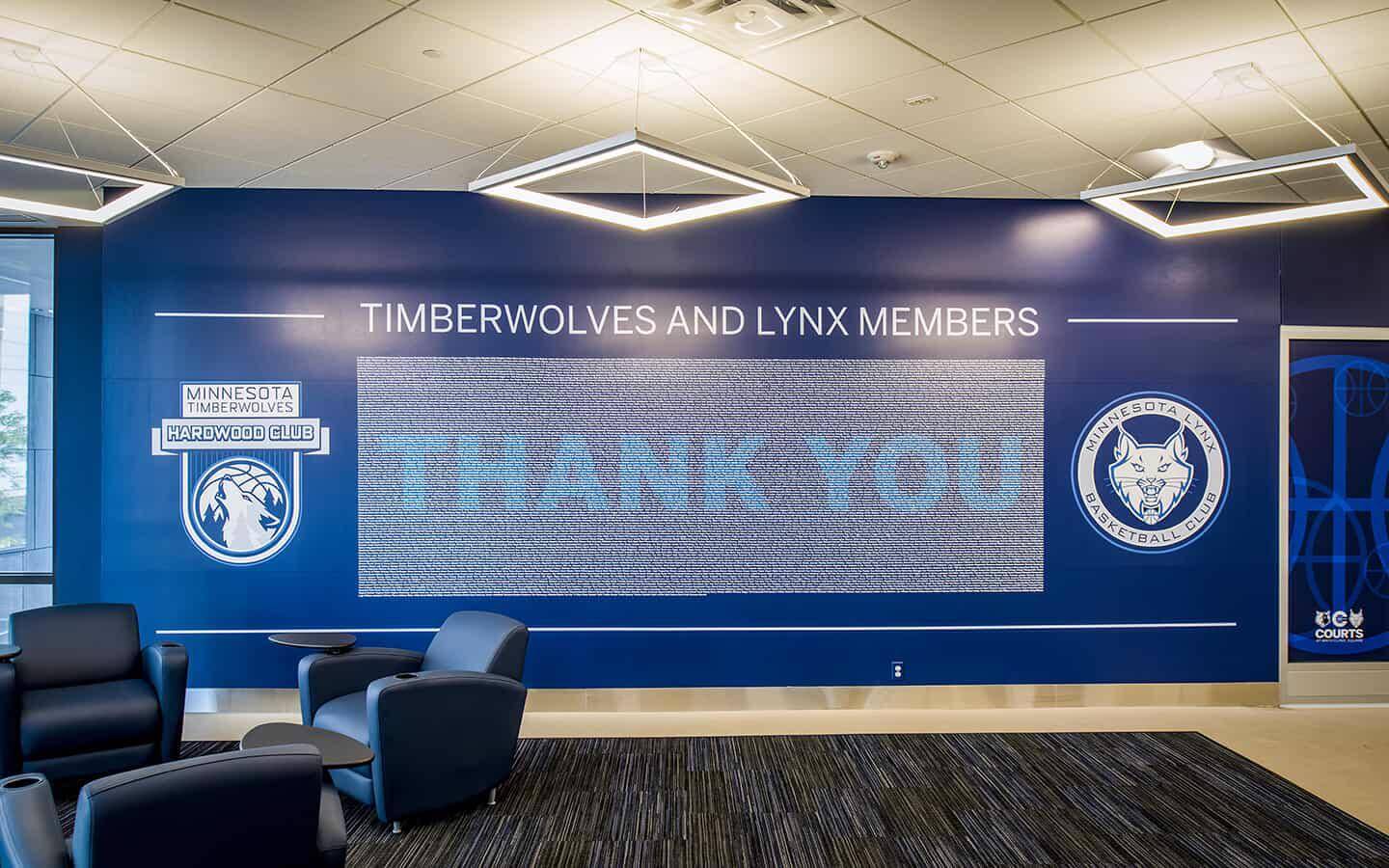 NO WALL? NO PROBLEM: LOUISVILLE CARDINALS
Here's a curve ball. What if your donor wall isn't a wall at all? We helped the Louisville Cardinals raise money by filling their mascot with baseballs signed by their donors. Placed right inside the stadium, it soon became a great photo opportunity and art piece loved by fans.