Jump to Content
College athletics and higher education are juggling more chainsaws and firesticks on a higher trapeze than ever before. Universities are charged with a complex, if not diverse, set of quandaries: From finding ways to generate interest from high school students who have never set foot on your campus to student-athletes exploring the new NIL galaxy to athletic departments seeking innovative ways to connect with donors, there's a renaissance happening.
In this Athletic Veritas feature, Drew Berst shared his perspectives on what Dimensional Innovations is seeing with the evolution of NIL, the importance of content creation opportunities on-campus, innovative campus projects, novel engagements with donors, and recognizing college students' creative talents.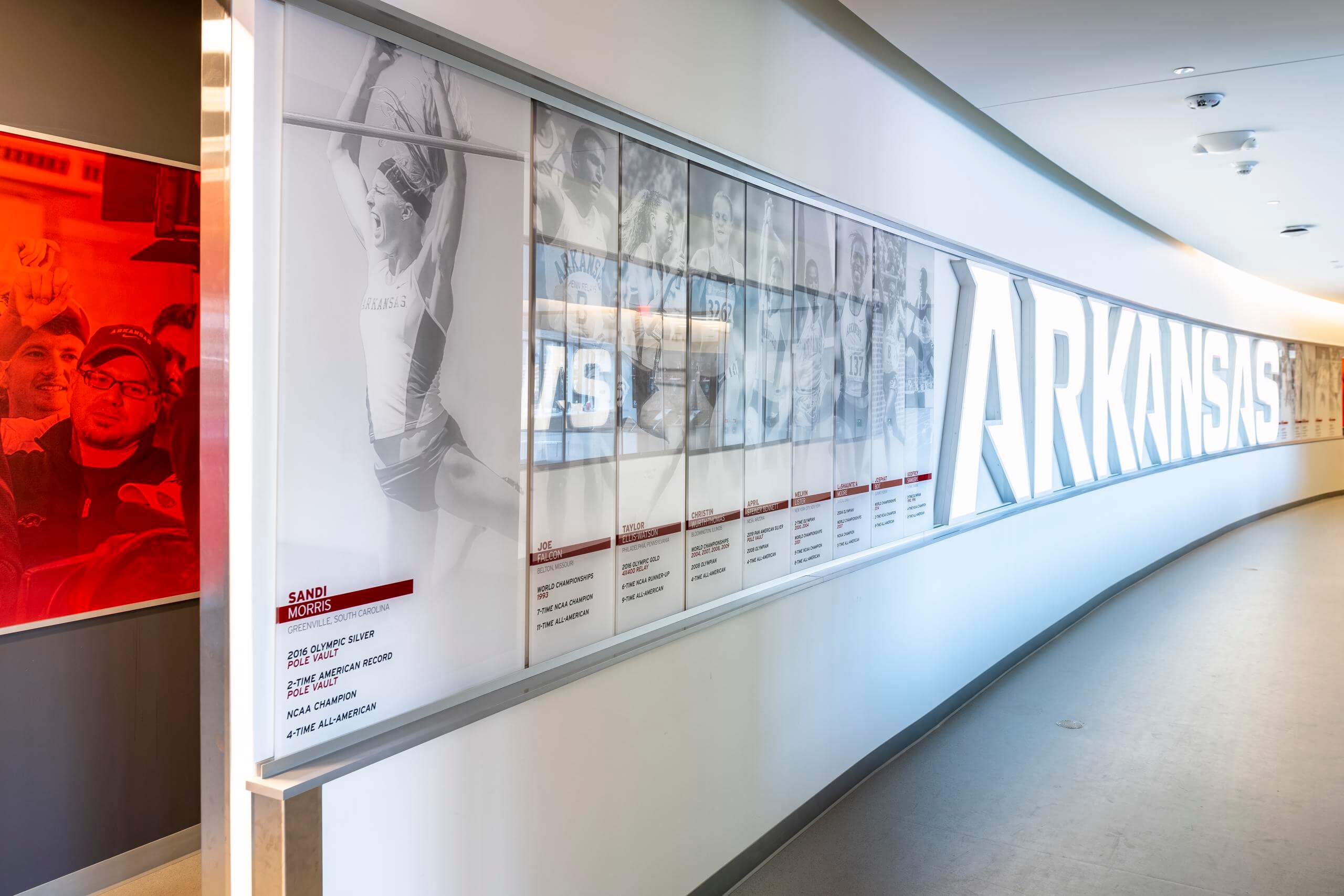 The NIL Frontier: We Do Not Need the 'Separation of Church & State'
When assessing the birth of NIL, some in Division I circles saw NIL as a serious threat to their institution's brand and revenue generation opportunities. The premise stands that donors and corporate sponsors may drop dollars for the university and re-route those to student-athletes. Although the NIL marketplace is in its infancy and too soon to see impacts on athletic department revenues, some see it as a win-win scenario.
"There's a huge opportunity in both individual and institutional brands," Berst noted. "Before NIL passed, we found people in one of two camps -- when it comes to supporting NIL and helping student-athletes with content and NIL, some wanted no part of it. There are others that say 'we're all about it. We want to help these kids take advantage of it.'"
"We all believe in the mission of student athletes, and NIL doesn't deter that. It doesn't stop that. It's a way to keep it moving forward," Berst added.
"At the end of the day, content wins, right?" Berst noted. "Giving people on your campuses the tools to create content, help them, inside an athletic department is kind of where we think the world goes. Let's give them some tools to play with."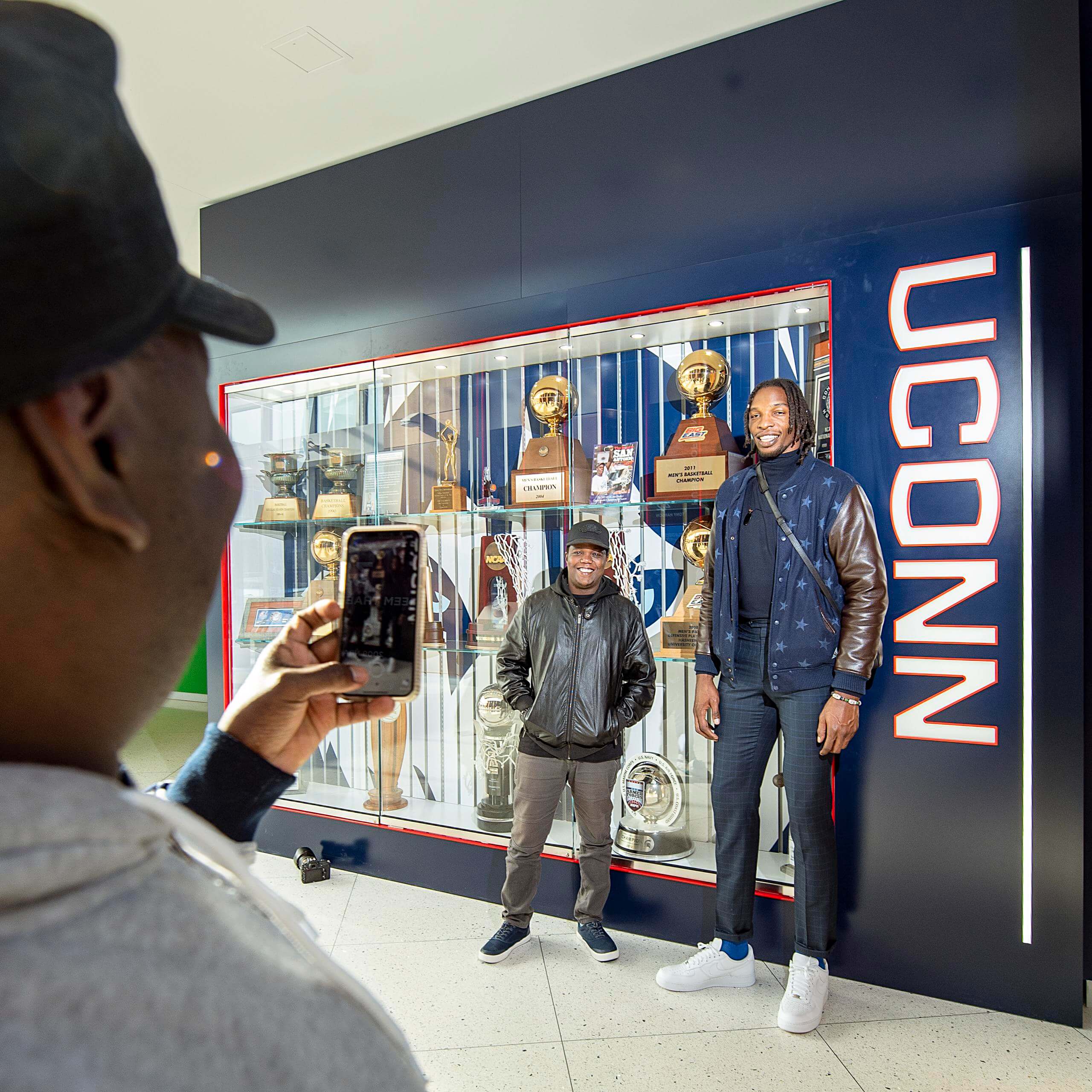 Pragmatically speaking, tighter budgets and leaner athletic department staffs have marketing bandwidths stretched, but sports programs can still coalesce with opportunities in the NIL space because student-athletes are their own creative services department.
When asked about the first few months of NIL, Berst affirmed that university branding integration with student-athletes may be increasing day by day. "My take would be that for a while, people were just worried about how you measure and control this. How do we manage this? Everyone is starting to see the NIL marketplace taking shape. This whole separation of church and state when it comes to distancing the university brand from individual student content creation may be overblown."
Lights, Camera, Content: 'NIL Labs' Might be a Division I Program's New Weight Room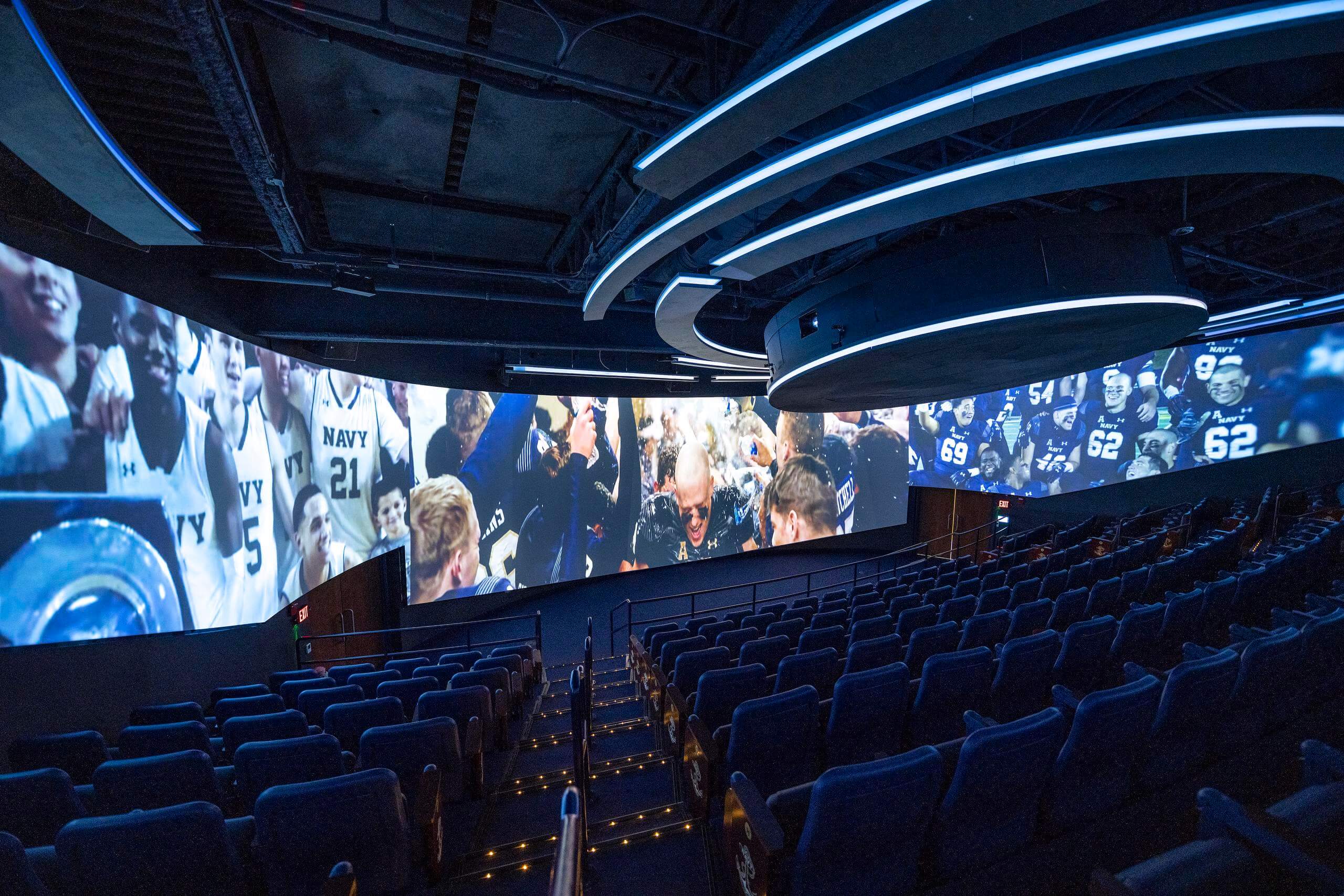 The recruiting arms race in college sports has traditionally been illustrated by cushy locker rooms, athlete lounges, weight room square-footage, bountiful nutrition and training tables, and state-of-the-art team meeting rooms. Those recruiting showroom floor staples may yield the new 'must have' – a NIL creative lab.
This is where college athletics departments are seeking to be leaders in the NIL space and, in turn, recruiting can envision a new future.
Location-wise, an NIL lab could be in a sport-specific building or an athletics-wide or even campus-wide space available to all students. A space that's cool, funky, and what a Gen Z student wants to spend time in. An area equipped with computers, cameras, microphones, green screens, A/V software, AI, lighting, and maybe even a glitter ball. A space that facilitates thinking, creating, tinkering to lead student-athletes to strengthening their brand and to the next viral moment, podcast, or business initiative.
Dimensional Innovations is about providing the student-athletes, students, faculty, staff, and visitors to campus the tools to enable a moving experience. "We like to say, 'we give you the box, not the toy.'"
Berst added he clearly envisions such a creative space on campus because it's the same type of creative space Dimensional Innovations calls home.
"If you came inside of our office, that is exactly what we are doing," Berst remarked. "Our innovation lab is a gigantic space where we come up with crazy ideas and test them out, and use a whole bunch of different mediums and tools, from gigantic 3D printers to metal fabrication to LED lighting and so on."
"We are messing with and tinkering with all of the latest technologies for the purposes of experience. A lot is video content. A lot is digital. We're trying to figure out how universities could utilize that same model and set-up for their student-athletes, staff, and visitors to make a better experience. Whether at our headquarters or on campus, many of the tools are the same."
Klark Kent walking into a booth isn't the only way a booth could initiate something super from an experiential standpoint. Like a photo booth at a wedding or other celebration, people could hop into an on-campus booth and put out quotes, messages, videos, in a creative branded setting and exude their love of this school.
Berst references the confession booths from reality tv shows to game show contestant booths of yesteryear to photo booths at wedding receptions – organic, fun, memorable experiences often shared. A simple booth with the right software and tech accouterments aligned with university branding placement "…could be a fun and organic hub for users to create content."
A Beautiful World: On-Campus Content Creation Rises from Opportunity; Collaboration; Cohesion

Berst believes success on campus in the content creation environment will be driven by collaboration, taking inventory of the digital media offerings offered on your campus, where those resources can be enhanced, and giving access and tools to students.
"All of those folks (on campus) kind of need the same tools. That is what should be happening, but it is not happening quite enough. The story of Bill Gates and how he got access to a super-computer way before anybody else did. You live nearby and go there at night. That's all you're looking to do. It goes back to leveraging the assets of your university."
And leveraging media suites and creative labs on campus can bring students and other campus stakeholders together.
"Those labs are not just about NIL in my mind. They really are about all those multi-users needing a forum to create. Content is the future. Content is the now. Content can liberate you from the existing (marketing) model and potentially hatch new revenue streams."
There's recognition that institutions have valid interests in how student-athletes' NIL content reflects their institutional affiliation and brand in some form or another--whether the Athletic Department's content, the sports program, or the university. If that means there needs to be some (branding) templates for video or imagery or whatever it may be, that makes sense.
"The message to students including athletes in the NIL space should be: 'Do whatever you want, but we're going to load it into this template.' That's the part we can help with too. Let's bring cohesiveness to this, so we all look aligned.
"Athletics and universities could learn from the corporate world. A company puts together a marketing calendar. Why not plan that way with your most impactful student influencers? Let's align these resources, followings, and voices. Let's make sure we're cross-pollinating correctly. Bringing some cohesiveness to all those different angles is certainly part of our world."
Live Looks-Ins: Give Donors the Joy of Seeing Their Support in Action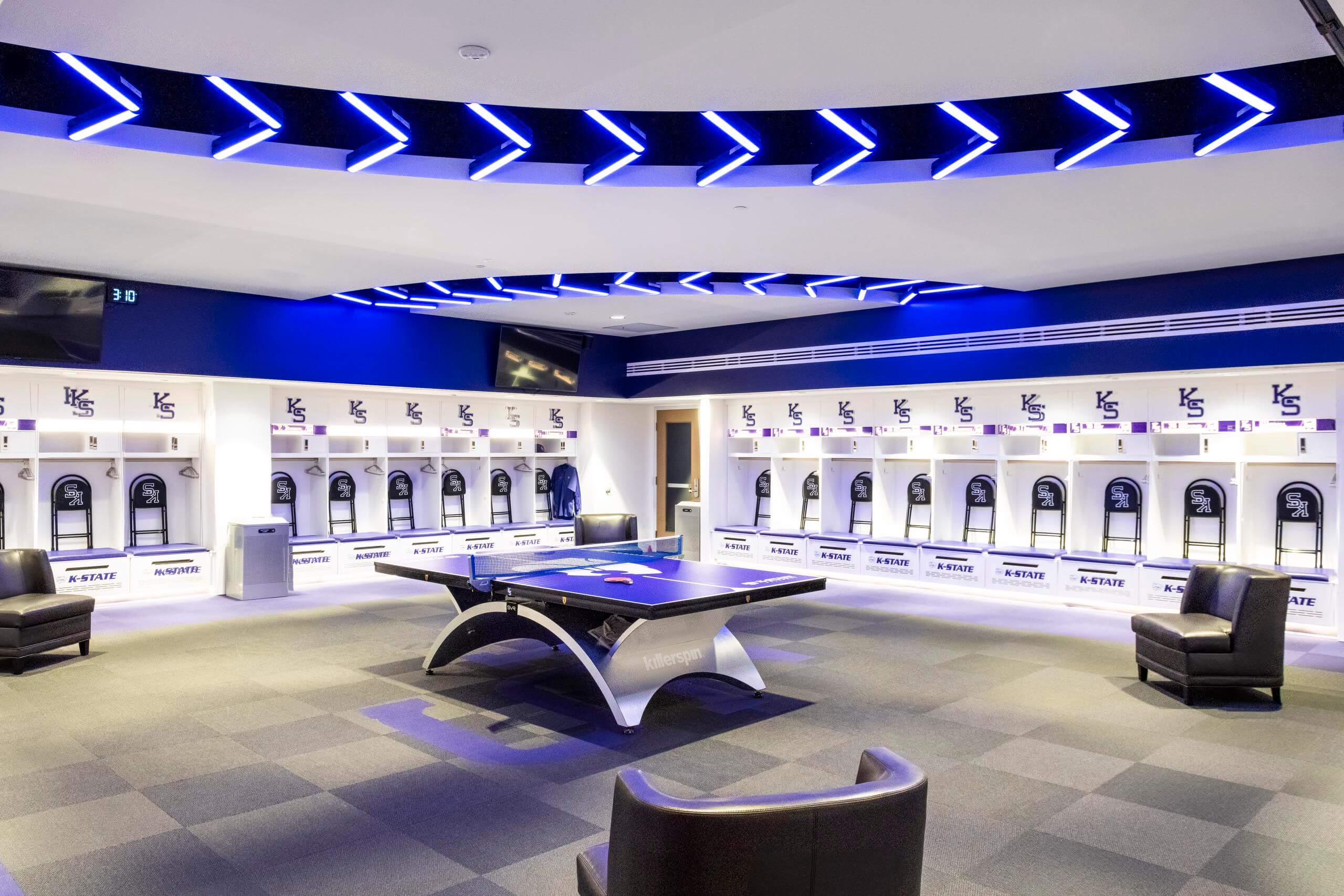 Pleasing donors is seemingly a 365-day a year undertaking in athletics, alumni involvement, or out of the president's office. Dimensional Innovations is seeing an interesting trend in terms of donor requests.
"What we've gotten from our university clients about their donors is seeking to give donors a window into what's happening on campus," Berst explained.
Providing a donor who funded a new science lab, for example, a live feed while class is in session to see their benevolence in action is important to some donors. A similar special digital access opportunity might exist for donors and fans and recruits alike if universities, for example, provided a live feed of teams coming out of a locker room through a vomitory to the arena or field.

"We are sitting right here and can jump in and check out what's happening in real-time. In the innovation engineering lab, robotics lab at a given school, or even the big game. That to me is a really cool example of leveraging what is already there."
The First Step to Trailblazing Implements: Collecting the Starting Data & Identifying the Problem
Berst explained the first step for universities is one of the most important when it comes to investing in tech-centered design-builds and wanting tangible ROI. "A lot, believe it or not, is measured upfront initially. Schools need a reliable data set to start, to be able to say, 'this is what's happening, this is what we know, and this is how we need to move forward.' If you want to measure somebody's experience, you have to know the before and after. The initial data point is found before we do anything."
Data collection is the quantitative component, but the qualitative, overarching challenge must also be identified, Berst added. "Part of that is also determining what is honestly the problem. Sometimes your premise is wrong. Sometimes, what you think is the truth isn't."
The ability to gather data can be drawn from usage (think clicks or shares) or direct feedback from those facilities (think digital survey).
Dimensional Innovations also appreciates the follow-through of user experience and ROI for our clients. "We surveyed many different ways, but we've worked with a student-athlete advisory council, for example. We'll do sentiment analysis on facilities to see the broader national sentiment."
Quick Hitters: Berst's Tips and Trends for University Leaders Planning for 2022 and Beyond
Dimensional Innovations has helped universities create mobile labs in the STEM space. Mobile labs naturally align with university missions in connecting a campus to its local community and supporting the underserved. "Keep things clinically adaptable," Berst advised, referencing projects the DI team has been involved in related to a mobile lab that could be repositioned from a mobile blood bank to a mobile vaccine center to on-site dentistry.
In a post-COVID world, Berst recommended focusing on adjusting "the behavior, not the physical spaces." From crowd management to touchless bathrooms to ticketless entry, Berst believes people are adaptable, including customary behaviors like attending sporting events. "You start with behavior as opposed to physical solutions."
Successful on-campus experience projects converge at the roads of purpose, timelessness, and adaptability. "We want assets that can evolve. It needs to be functional, yes, but it also needs to not go out of style. These projects should ideally be the beginning of the crescendo."
On the athletics side, celebrating your former players through a dedicated lounge, a signature wall, or customized locker when they return to campus can signal a real positive for future players. "When a coach has former players wanting to come back, hang out, and visit, that's a pretty good sign for a recruit." Dimensional Innovations has worked on such projects, including the University of Kansas men's basketball project.
Closing Moments: Student Experience Is a Priority; Student Creativity Needs a Runway
Like universities, Berst and the Dimensional Innovations team are constantly brainstorming around the student experience and finding tools and space to help students flourish in their own, authentic voice. "What's awesome for us about what we do is not contrived," Berst exclaimed. "We really care about helping schools make meaningful, shareable moments for students and visitors alike. This is fun for us. This is who we are."
Berst closed by encouraging universities to draw the lines on the things that really matter and then trust the leaders of tomorrow to take it forward.
"I cannot reiterate enough, high school and college students know more about developing content for social media than the rest of us. Tik Tok has one billion users, and 60% of those are between 16-24. The kids use that media, and they grew up with that media; they know it. Trust their expertise, and yes, draw lines where you need to, but don't be so restrictive. Together you can make great stuff."
"Let's just see what happens. Create an incubator lab for students to generate their media and content and see where the world takes you, find out who's creative among your students, who have pioneering talents. A lot of those tools aren't incredibly expensive. It's a no-brainer."