Jump to Content
It's hard to believe it's been over 20 years since Kansas City hosted the CowParade — a public art exhibition featuring life-sized cow sculptures for local artists to decorate. Across the globe, major cities participated, generating awareness and excitement around specific causes, organizations and cultures. When the installation was complete and it was time to move on to the next metro, the faux cows were auctioned off and the funds were designated to help bolster the community. Now, two decades later, I still think about the footprint (or hoofprint) those fiberglass cows had on our city, myself included.
But two decades feels like an eternity. The city has grown, new generations have come and gone and many have never experienced a public art exhibition of such magnitude. So, alongside other leaders within Kansas City*, we've launched the Parade of Hearts. We've taken a recognizable and beloved icon with a deep history in our community — the KC Heart — and turned it into a fiberglass canvas. It's the modern-day iteration of the CowParade. Hundreds of individuals from all over the city submitted unique designs that will showcase their artistic abilities and will be on display throughout Kansas City for all to see. And when auctioned, proceeds will be distributed to those who have been affected most by the pandemic.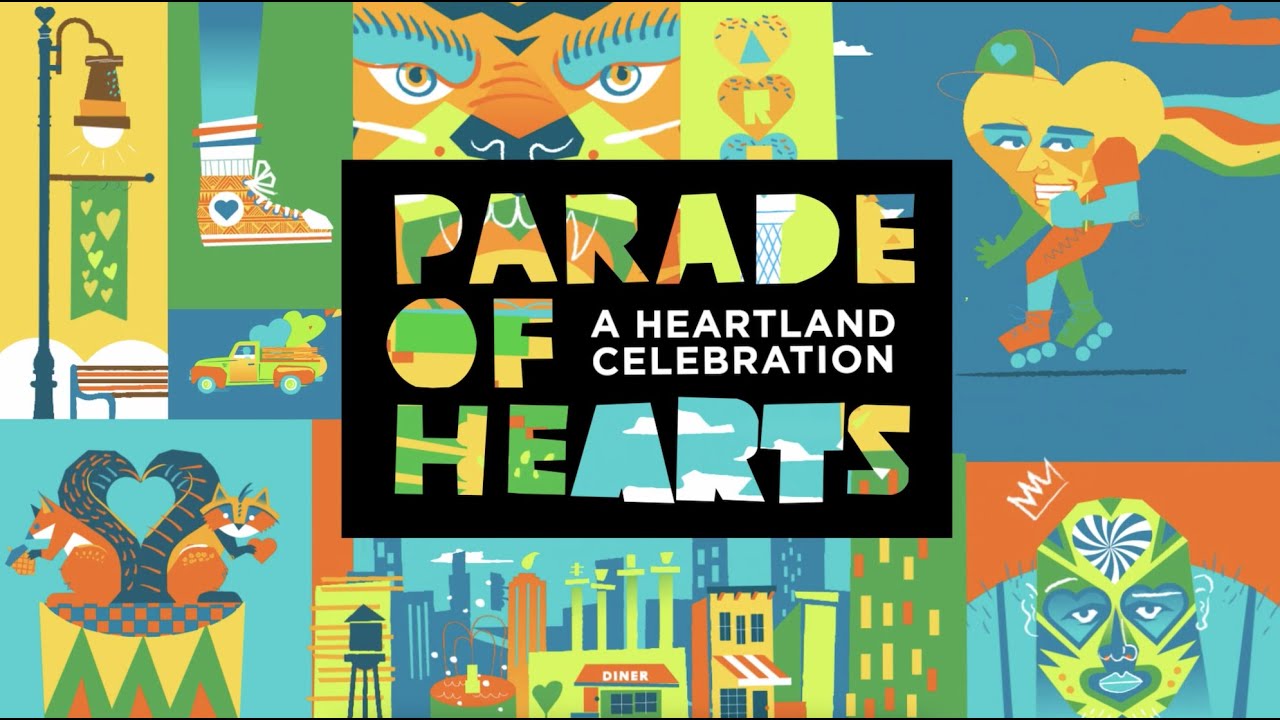 So why do initiatives like the Parade of Hearts or CowParade matter? They matter because art and design have the power to change the world. They connect us in ways that little else does. Dozens of leaders** in the community stepped up to make this project a success to promote and bolster their communities. Through remarkable and memorable experiences — even those that take the shape of a heart or a cow — we help raise awareness, create empathy and develop community, the lifeblood that binds us together. Great experiences beget positivity, which breaks down the barriers that divide us—especially during a time when we need unity the most.
Think about how important those moments are that create lasting impressions and positive experiences. Our workplaces, sports stadiums, hospitals, museums, entertainment venues — virtually anywhere we can gather — have the ability to bring us together and build community. At Dimensional Innovations, our team cares deeply about those experiences because we know that deliberate, thoughtfully-crafted design creates a ripple effect that may be subtle but, in the end, makes all the difference.
This is true of all the remarkable experiences, day-in and day-out. Positive, worthwhile encounters inspire new generations by daring others to dream and creating good in the world. So when we strengthen our communities and those around us through positivity and interaction, we're all better as a result.
As we look forward to 2022 and beyond, please be kind to one another and give others grace and understanding. Recognize and acknowledge how difficult the past 24 months have been for so many and what we've all had to process — professionally, personally, emotionally and societally. But through art, design, technology and remarkable experiences, we can leave a footprint that impacts generations in unfathomable and incredible ways. So here's to you, the year ahead and all the great things we'll do, together.
*Dimensional Innovations, University of Kansas Health System, Negro Leagues Baseball Museum, Charlie Hustle.
**For all the incredible partners that helped make the Parade of Hearts possible, visit the PoH Supporters Page.