Jump to Content
A firm handshake, in-person meeting and cup of coffee with your client have all been replaced by social distancing, remote conferencing and a lot of Clorox wipes. Within a few short months, meticulously planned client meetings were replaced by 1-hour Zoom meetings, and it's no secret these meetings usually feel too long for the client and too short for the sales team.
Standard video conferencing platforms seem adequate for internal meetings and quick client check-ins. But, what happens when you are trying to "wow" your client and make them feel valued? When we are in an office setting, we don't treat our meeting with Joe from accounting the same as our meeting with the CEO of our biggest client. Why should virtual meetings be any different? This is why some clients are focusing on Virtual Briefings. Done well, these interactive, immersive experiences evoke emotion and convey a company's brand story, and could be an ideal alternative when interacting with important clients.
With the changing business landscape, virtual briefings are here to stay. In the short term, they allow individuals to practice social distancing and proper safety precautions. In the long term, they create an environment where cross-functional teams of buyers and sellers located around the world are able to meet regularly and have effective conversations.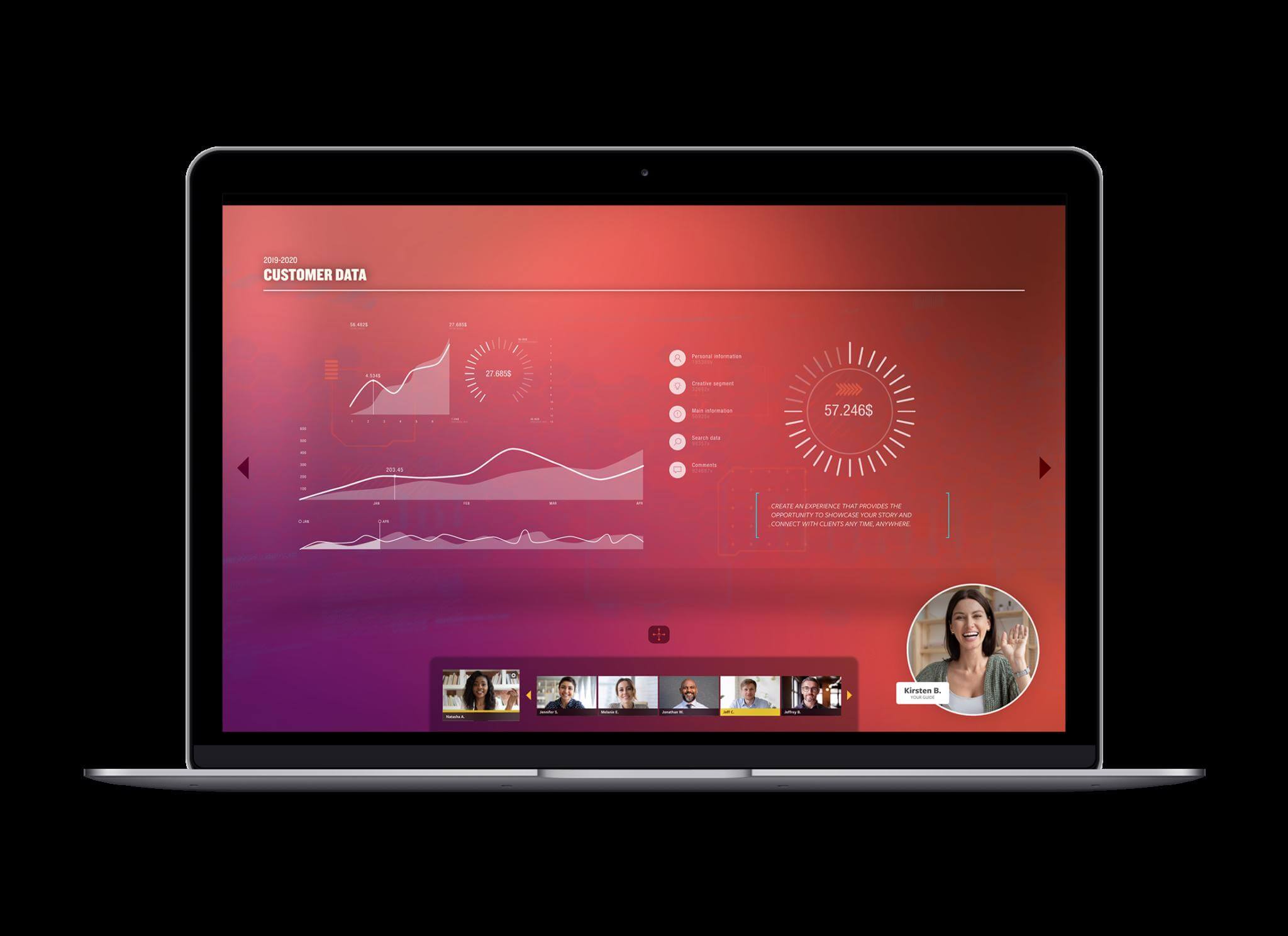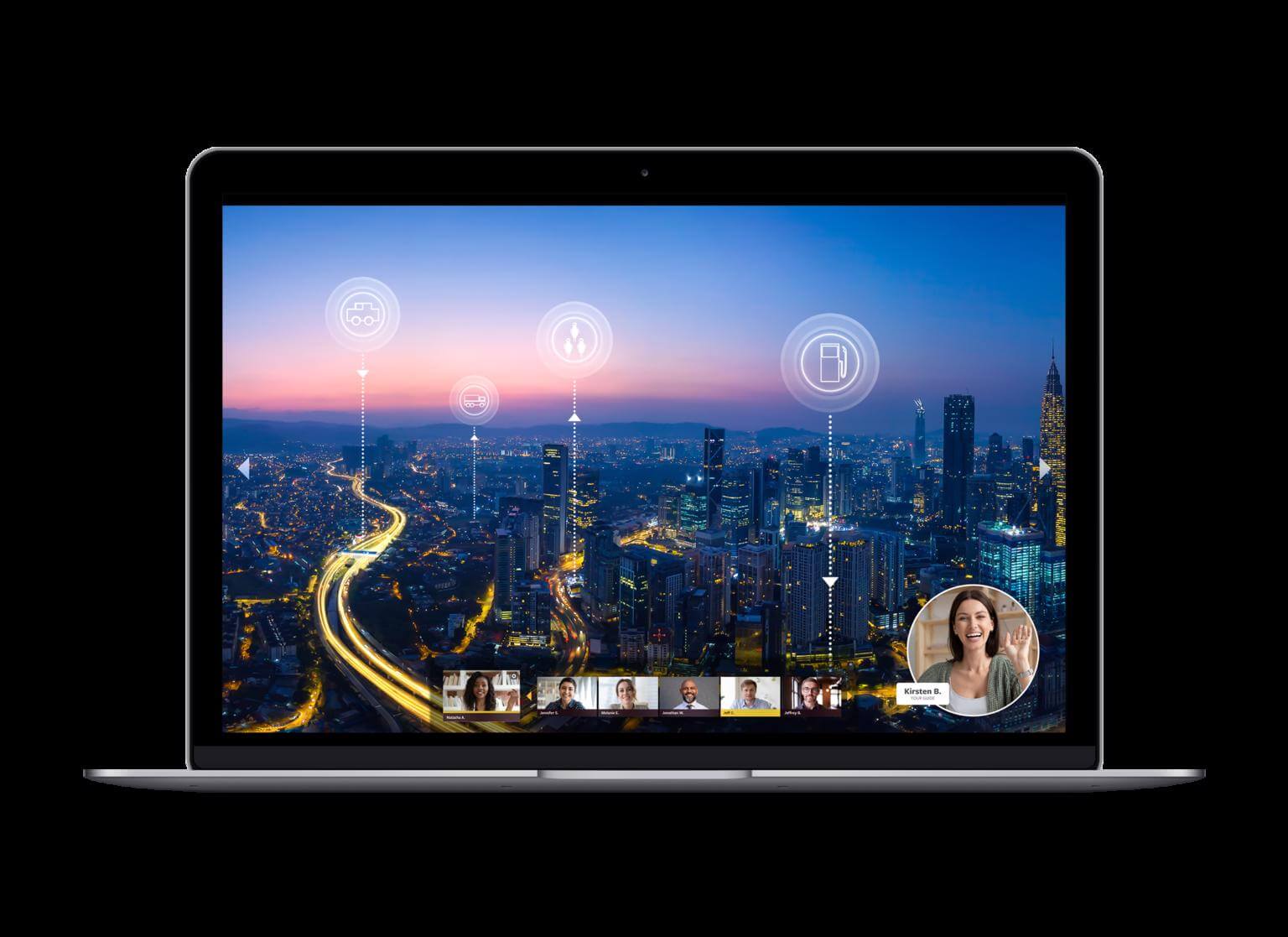 COMPETING WITH IN-PERSON REALITIES
The biggest challenge in delivering an effective virtual briefing is creating a human-centered, authentic experience. As we plan out a digital journey, we must map our decisions against the expectations and benefits of the traditional briefing experience.
To illustrate how we approach these adjustments, here are three core drivers of an effective corporate briefing experience and how we adjust in a virtual space:
IN-PERSON BRIEFING
Nonverbal cues provide context. A UCLA study indicated that up to 93 percent of communication effectiveness is determined by nonverbal cues. Things such as tone, loudness, posture, and nonverbal gestures are major factors in communicating effectively.

Physical touch builds trust. Holding doors open, pouring coffee for one another and shaking hands all lead to a sense of community and mutual trust. An experiment done by researchers at the University of Chicago and Harvard found that negotiators who shook hands were more open and honest, and reached better outcomes.

Camaraderie beyond the boardroom. Some of the most high-impact moments in a briefing experience are unplanned. The side conversations between sessions, a joke shared or a fun happy hour can lead to long-term friendships and long-term customers.
VIRTUAL BRIEFING
Double down on technology. Enhance the virtual communication experience by investing in high-quality microphones that are able to pick up on tone and word emphasis. Have presenters stand up and back away from computers when presenting to showcase posture and hand gestures. Lastly, invest in a high-quality camera for clarity and visibility.
Create shared physical touch from a distance. Send preplanned packages of physical items related to your briefing and call upon participants to interact with the items throughout the presentation. Consider sending a care package with food or drinks to be shared together before or after the meeting to relax the audience and create trust.
Design digital space for personalized experiences. Create exploratory spaces and free roam areas within your virtual briefing platform. An effective virtual briefing should not be a linear path and should include natural exploration.
COMPLIMENTING PHYSICAL LOCATIONS WITH VIRTUAL ENVIRONMENTS
Virtual and physical briefing spaces are not independent of one another. Rather, the two experiences should be interwoven around one holistic brand story. If a client attends a virtual briefing they should feel connected to the physical space through the use of virtual environments and experiences that showcase your physical space, services and products.
CHOOSING YOUR OWN PERSONALIZED ADVENTURE
Participants should feel comfortable enough to skip past irrelevant material, circle back to a noteworthy topic or simply do nothing for a period of time. Giving participants a level of control during virtual briefings can enhance engagement and allow for more unplanned interaction. Designing unplanned moments in a structured briefing will allow for more "off the record" conversations, which are often extremely valuable to both the customer and seller.
VIRTUAL BRIEFING CENTER: NOW WHAT?
If you made it this far, you either have an awesome virtual briefing experience already (congrats) or you are in need of enhancing your virtual experiences. Here are three things you can do this week to start the process of creating a virtual experience.
Create a reasonable goal. It can be daunting to think about converting everything you once did in person to virtual. So don't. Gameplan with your team to determine one specific area – whether that be a business unit, product line, a customer type – where you would like to improve the virtual experience.
Determine your brand story and the emotions you want to evoke. Having a grasp around the story you want to tell and knowing the feeling you want your audience to experience will allow you to effectively create engaging and memorable content for your virtual experience.
Find the right project partner. With a defined area of focus your internal team should engage with an experienced design and immersive technology firm such as Dimensional Innovations to help you create a remarkable virtual experience for your clients.