Jump to Content
Imagine a tailgating experience like no other. An elevated structure that gives fans a unique home for tailgating season and let's your parking lot still stay in full use. Imagine if that same experience could double as student housing or an overnight rental? You don't have to imagine it. This revolutionary set up is here and you could be leading the pack in game day and fan experience innovation.
Athletic departments throughout the country know Dimensional Innovations for our outstanding work in the branding and environmental graphics industry. But the Tailgating Platforms are an example of our forward-thinking approach to custom fabrication. We are experiential design-builders which is not to be confused with architecture. We don't design permanent buildings; we create experiences, and this is why the platforms are designed as temporary structures.
The Platforms don't just save space, they put fans, alumni, and students in the thick of game day while also opening up a new line of revenue. They are constructed over existing areas, such as parking spaces or parking lot islands. This transforms the parking lot from a crowded maze of trucks, campers, and people into a land of party decks with a festival atmosphere.
As game day numbers dwindle across college football, athletic departments have to do everything in their power to enhance the fan experience. Many campuses have started to add everything from food trucks and beer gardens to concerts and festivals to the game day environment. But as every university struggles to adapt, your department needs to stay ahead. The tailgating platforms create excitement, showcase innovation, and add an entirely new revenue stream to the university.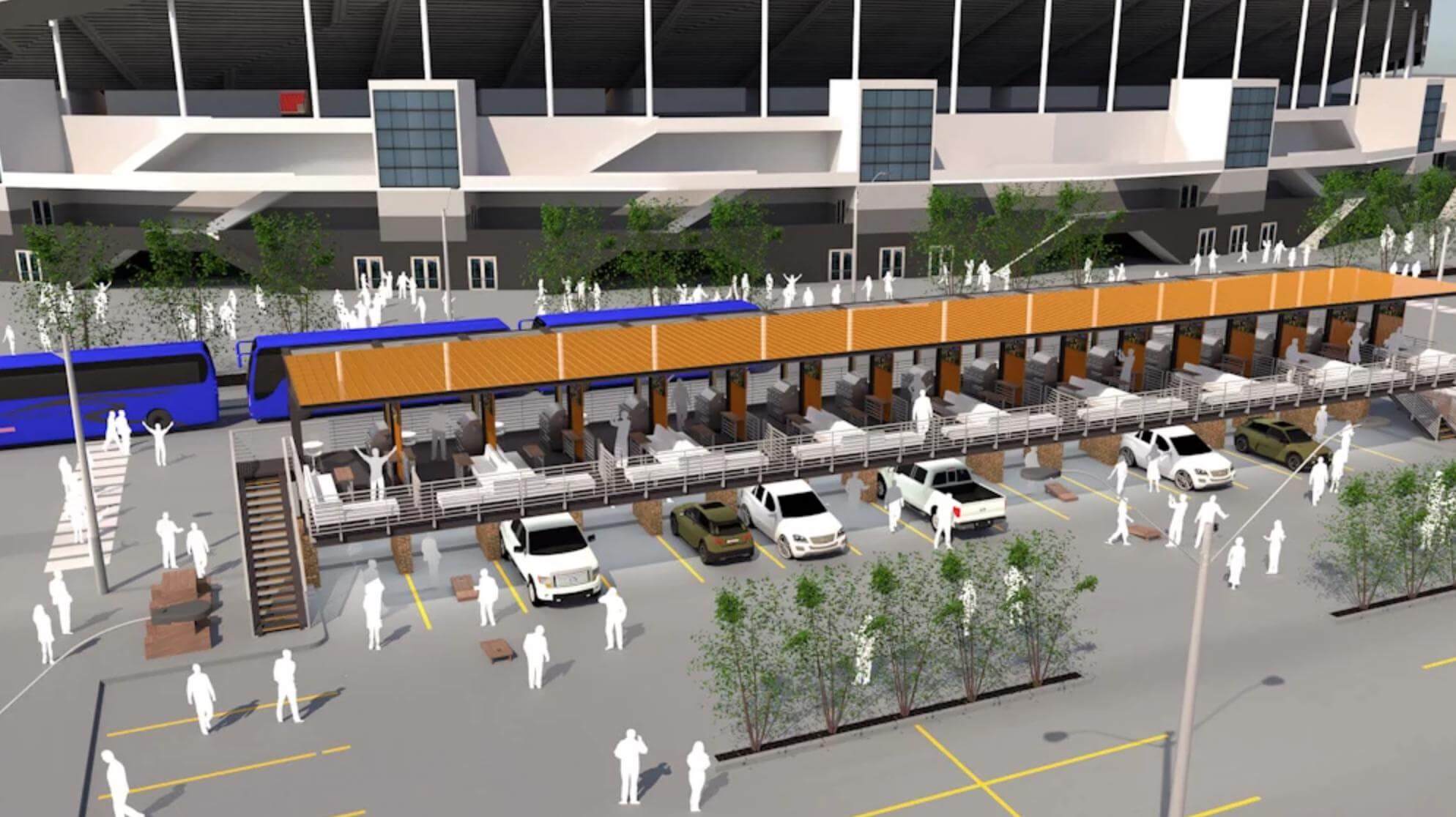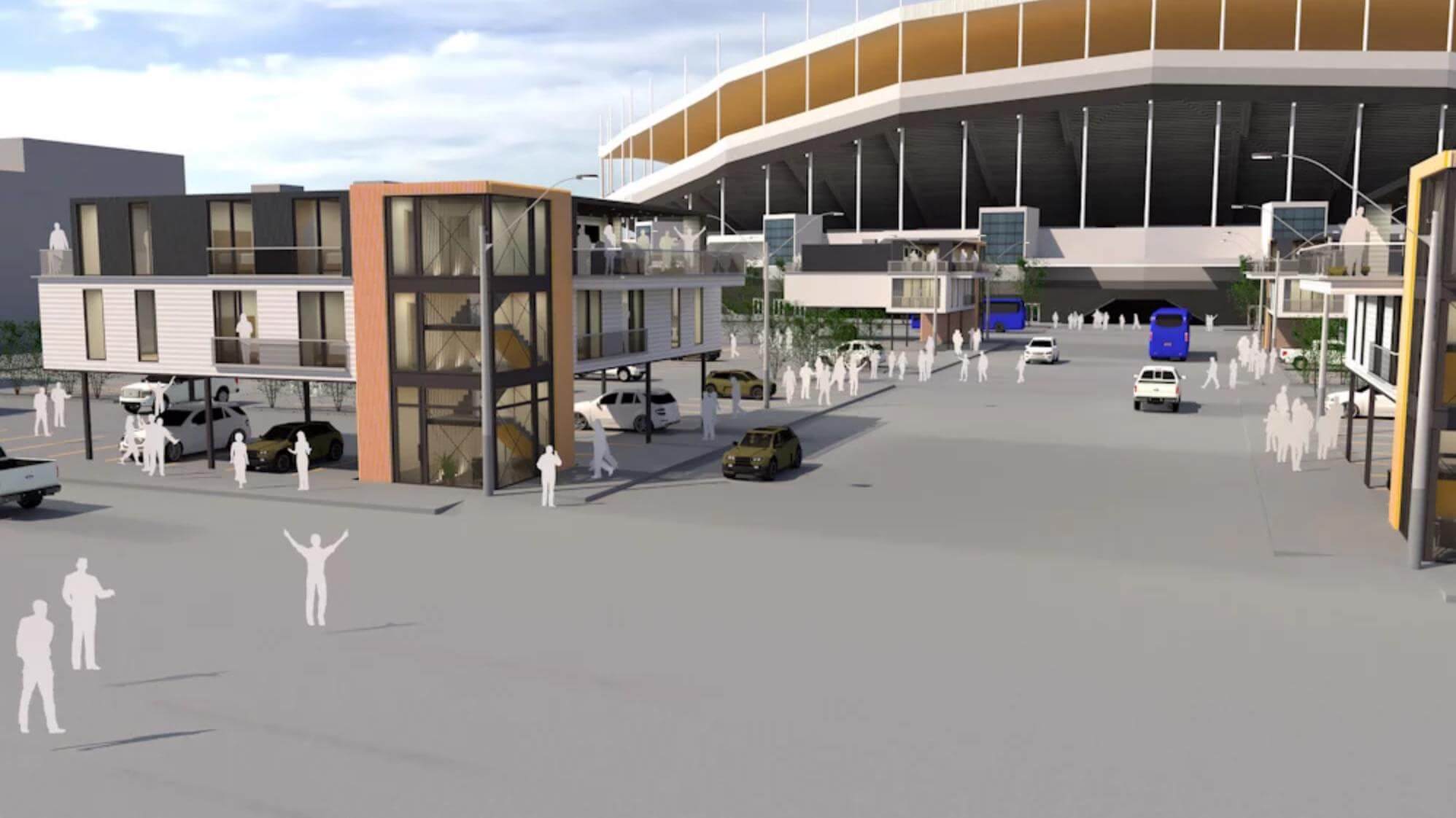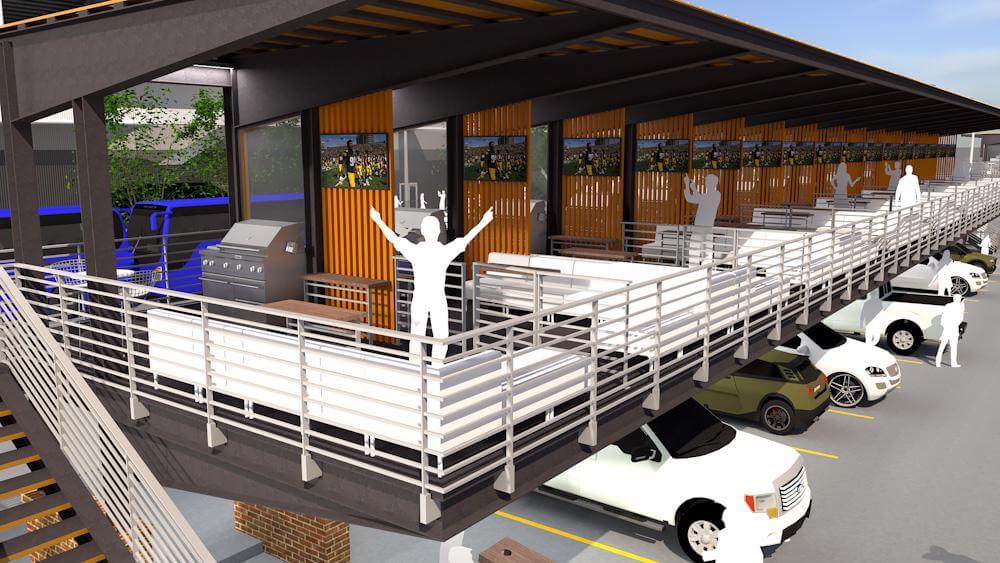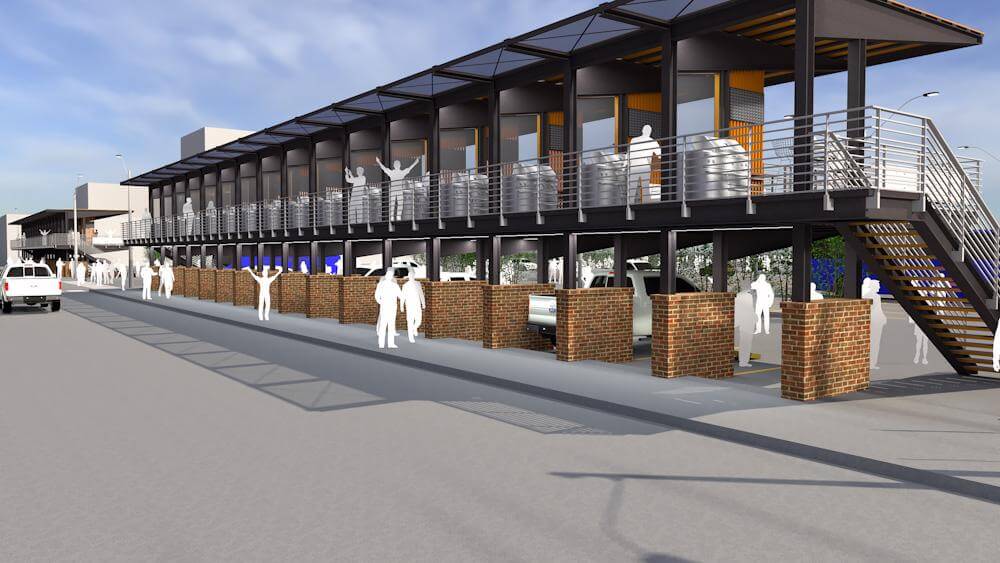 Let's talk real impact. We know that fans are willing to spend money on unique, fun, and custom perks. These platforms will bring in money, but idea goes way beyond just charging rent on a tailgating party deck. These tailgating platforms will be a beacon, they will draw people in, and become a foundation for game day festivities.
The platforms don't have to be for game days only. This setup allows you to create permanent or semi-permanent housing in the heart of the game day experience. Imagine a packed student section at every game, it's not far-fetched when you offer students a unique student housing experience that keeps them in the middle of all the action. Or, imagine offering donors an overnight rental space right outside your stadium. This solution makes that possibility a reality.
It can be daunting to be the first, but it also pays off to be a leader. These platforms have been developed and vetted for years. Their stability and economic impact is unlike anything in the college football space. There are multiple opportunities for funding and Dimensional Innovations is here to help every step of the way.
Take your game day environment and experience to the next level and become the talk of the industry. The buzz around this creative solution is already starting. Negotiations to have the setup in place by next Fall are underway. If you want to be the fan experience leader in your neck of the woods, reach out to us and let's talk about your future.