Jump to Content
While digital kiosks have been around for nearly 50 years, their role in connecting consumers in retail environments has changed dramatically in the last decade. Advances in design, technology, connectivity, content, and data have created new opportunities for kiosks to play an integral role in bridging online and offline shopping behaviors. In the words of the immortal LL Cool J, "Don't call it a comeback, I've been here for years."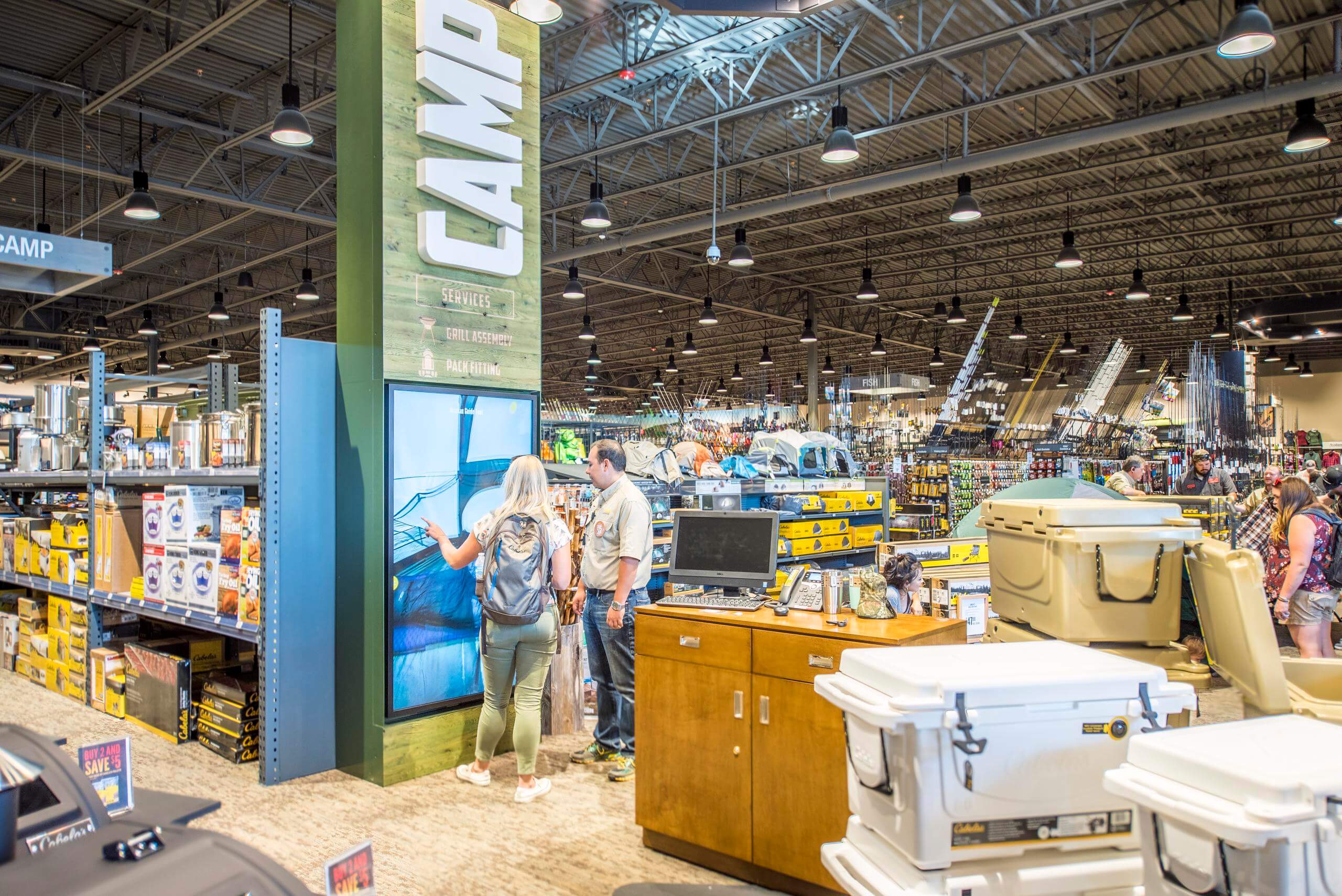 In-store Omnichannel Omnipotence
According to Forrester, 72% of retail will take place offline by 2024. E-commerce has grown dramatically over the past ten years and especially fast during the last two. Retailers are increasingly looking to link their e-commerce platforms with store networks to provide a seamless, convenient shopping experience. This drive for "omnichannel omnipotence" is the top priority for major retailers, according to the Retail Industry Leaders Association.
Kiosks can play a crucial role in connecting the customer journey from digital to in-store or even curbside. While in-store mobile app usage is helpful, a well-designed kiosk experience provides greater real estate for content and interactivity, as well as huge opportunities for data-driven personalization. This personalization, sometimes integrated with a loyalty program, can deliver custom experiences that drive dwell time and sales.
Buy online pick up in-store (BOPIS) and curbside delivery accelerated during the pandemic and are expected to remain key delivery channels. However, both can suffer from a lack of integrated customer experience and retailers can miss out on one of their most profitable floor areas—-the cash wrap-around point of sale. Retail kiosks can help streamline BOPIS and curbside processes while providing opportunities for upsell and impulse buys in a new form of cash wrap.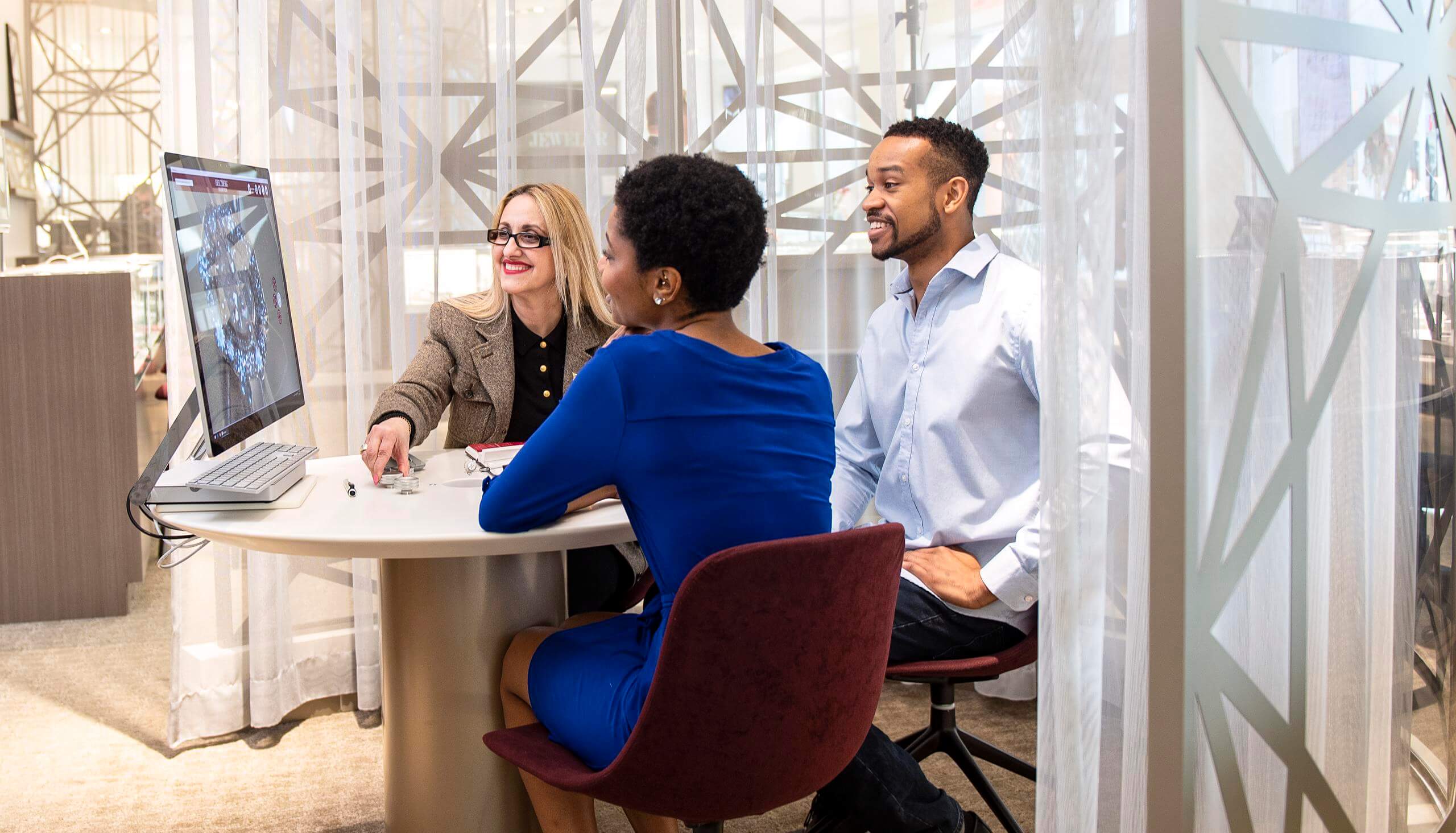 Kiosk Evolution
Kiosk design has significantly evolved with advances in technology, interactivity, and content. Standard, off-the-shelf components can be used for many applications, while custom designs can be crafted for unique environments, purposes, and experiences. DI has designed, deployed, and supported kiosks of all shapes and sizes. Leveraging a modular, building-block approach can help keep costs down and maximize scalability. And retail kiosks can now be deconstructed from "everything in a box" to a mix of screens, sensors, interaction methods, and content mapped throughout a store to deliver an integrated experience.
Technology advances have increased the use of kiosks across retail environments. Touchscreens are still the default choice for many kiosks, but the options for interactivity have expanded. Mobile app connectivity, gesture, and voice can enhance the ease and enjoyment of interaction. Content options have also significantly expanded—from simple point-of-sale to product exploration, games and polls, and augmented reality applications. Behind the scenes, the content and interactivity can be managed and tracked remotely and tied to customer data profiles to drive personalization.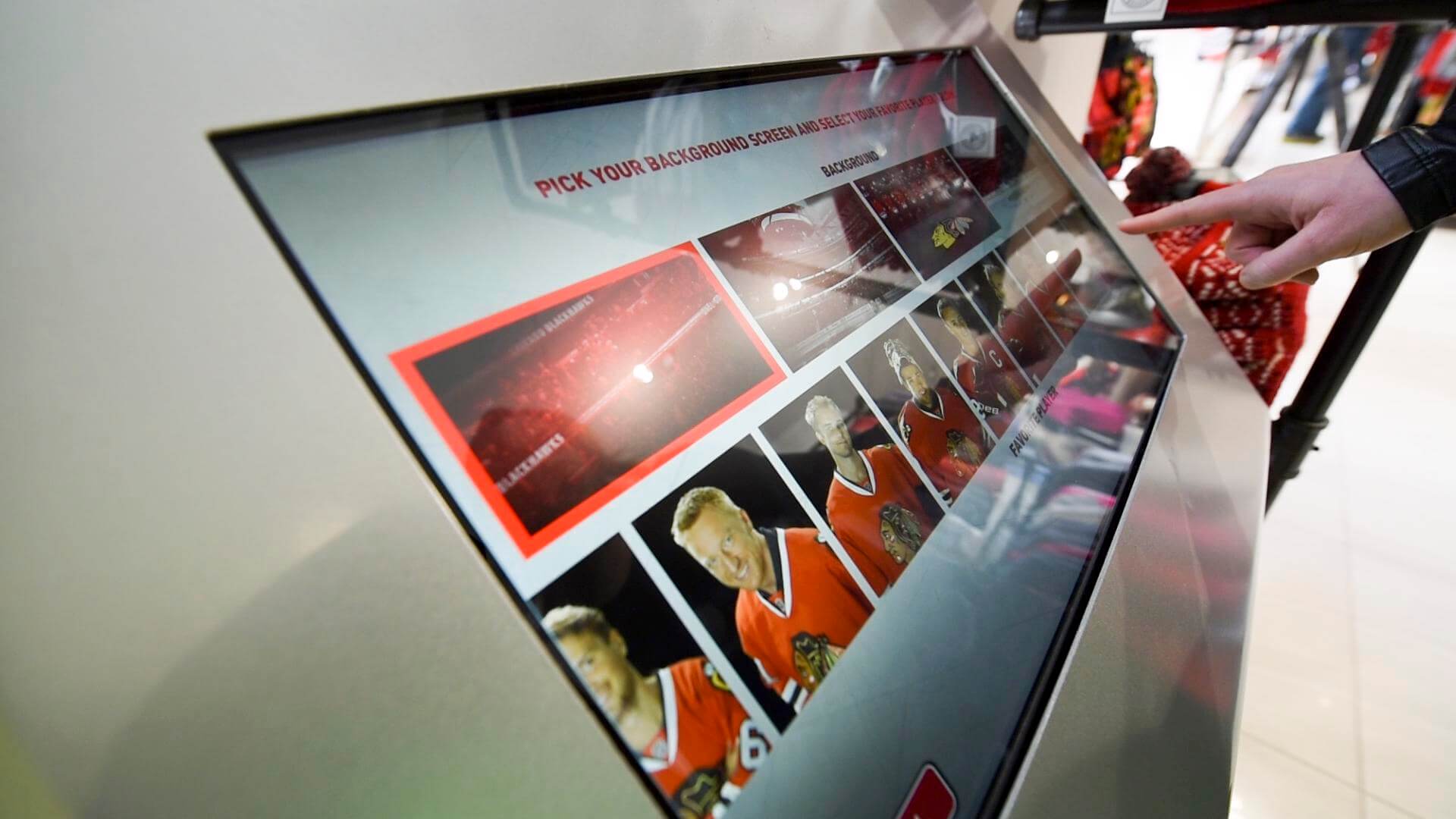 Mixed-Use Retail Development
Another growing trend in retail is the shift to mixed-use real estate developments that create live-work-play-shop environments. These developments integrate commercial, residential, entertainment, and retail spaces to drive greater foot traffic versus stand-alone stores or malls. Hollywood Park in LA and The Gulch in Atlanta are prime examples of a mixed-use development at scale, seeking to create new urban spaces for consumers.
A key to mixed-use experience design is planning for diverse audiences and use cases throughout the day. The humble kiosk is ideally suited for this environment with its ability to morph in purpose and content based on time of day, seasonality, events, or advertising. Modular and configurable tech components, whether integrated with a single unit or delivered via separated screens and interaction points, allow kiosks to serve a variety of needs for developers, retailers, and audiences. Art and entertainment can increase dwell time, wayfinding can simplify navigation, brand activations and promotions can draw consumers into a store. All of this can be measured via data for improvement and optimization.
Dimensional Innovations has been designing, developing, and deploying experience solutions that drive results for retailers for over 27 years. We help clients bridge the gap between online and brick and mortar environments and understand the key role kiosks can play in delighting customers and providing a "return on experience."
Start the Conversation Today