Jump to Content
What a long, strange journey it has been. Both 2020 and the beginning of 2021 had an unprecedented impact on the overall sports marketplace, particularly on the in-person fan experience. With two monumental new NFL stadiums celebrating their inaugural years under the camera with no fans, we were officially ready for (as is often said in sports) "a rebuilding year." And this year we got it… sports are back!
What these last 18 months proved is that people need community, and they need it in a way that can only be satisfied by being there in person. At Dimensional Innovations, we have long believed in the power of community to be the true soul of a venue. It is what makes that space unique and special in and of itself. When you're standing there cheering, you know a team has found that special sauce and realize that you could only be having that experience in person.
Venue design is helping steer this, and these spaces are becoming more 'of the community' than ever before. If you've ever been to State Farm Arena, the home of the Atlanta Hawks, you know you're in Atlanta. From the public art and graphic design styles to the seamless integration of both big national brands and local breweries, you can only be in one city. It screams Atlanta. As one of the busiest arenas in the country for both the NBA and other marquee events, the venue needs to feel like more than just a place for basketball; and the Hawks and their design team at HOK nailed it.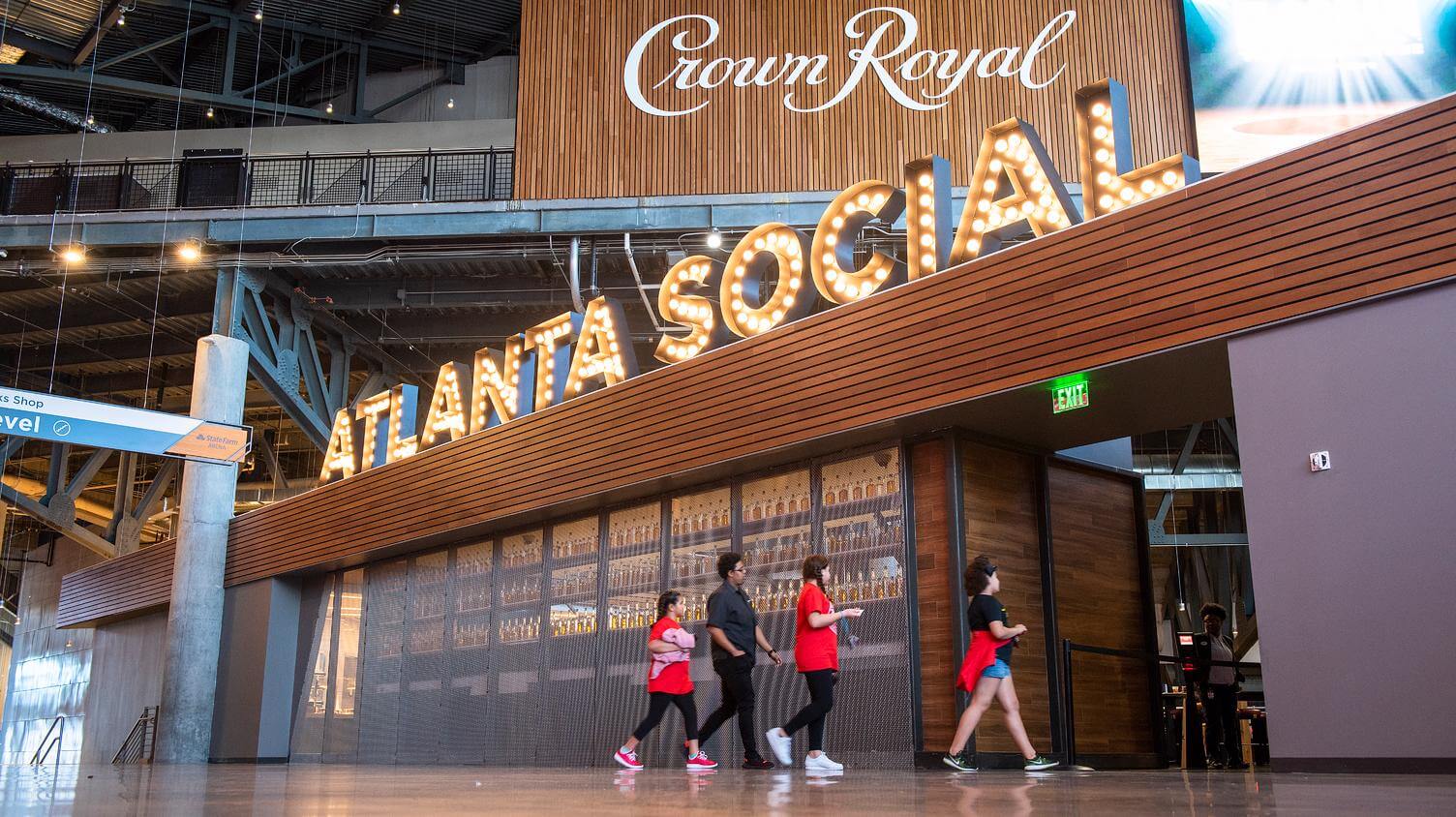 Community doesn't have to be about the city or the fans. It can also celebrate a region, a lifestyle or even provide the perfect place for individual, like-minded fans to congregate. Both SoFi Stadium at Hollywood Park in Los Angeles and Allegiant Stadium in Las Vegas are shining examples of this; both set very high bars for future venues to come.
In the last few months, I've heard more than one commentator describe Las Vegas as the new 'capital of sports' in the U.S. When the Las Vegas Raiders opened their new stadium to fans, there is no question that they beautifully answered a tough challenge. As an entertainment mecca, the Raiders knew they would need a stadium that would appeal and relate to non-Raiders fans. Led by a design team with Manica Architecture and HNTB at the helm, as well as Mortenson/McCarthy JV and CAA Icon, they answered the call.
Allegiant Stadium is entirely true to the Raiders brand and still a simply elegant stadium that appeals to all NFL fans and entertainment seekers. The 3-D printed Las Vegas Raiders Al Davis Memorial Torch in the south end zone celebrates Al Davis' legacy while providing a stunning visual anchor as you look out onto the iconic Vegas strip.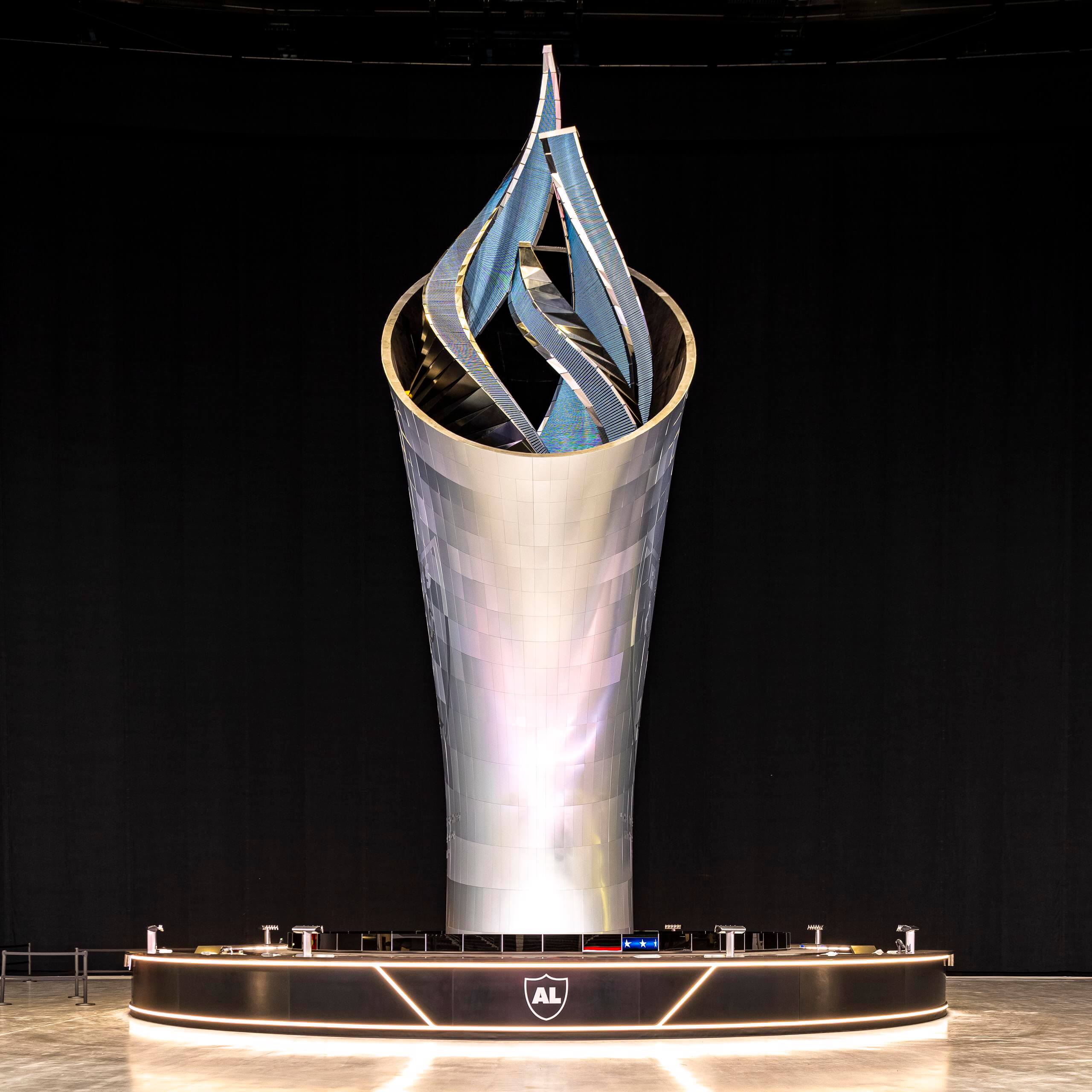 Stadiums and arenas have been designed and built in very similar fashion since the days of Roman coliseums. However, SoFi Stadium at Hollywood Park broke the mold with their approach. Designed by HKS and led by Legends and a dedicated Hollywood Park team, it is the most community approach venue I've ever seen. The scale alone is massive, but beautifully unique design gestures make it quintessential southern California. There is a seamless thread of indoor and out, and the use of landscaping throughout all spaces ultimately sets it apart.
The partnership approach from Hollywood Park presented unique opportunities to activate within the stadium, such as the YouTube Theatre, American Airlines Plaza, and others across the retail and entertainment district. The Kroenke Sports and Entertainment Group conceived district has successfully achieved what many anchored sports and entertainment districts do, and this will truly help re-invigorate Inglewood, California.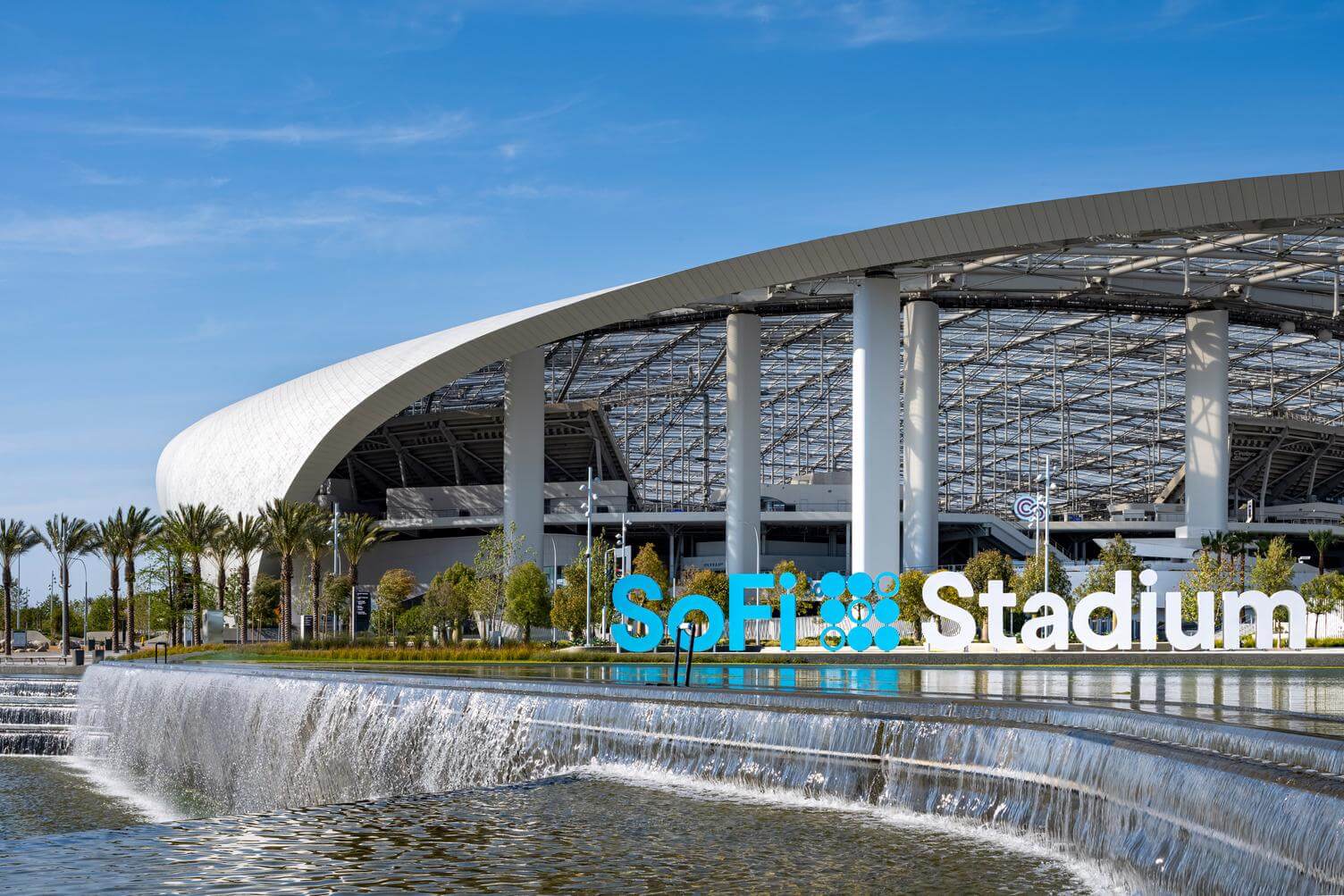 Of the few new venues opening this year, Climate Pledge Arena is certainly one stealing the show. Anyone that has spent any time in Seattle knows it has a culture all its own. A large part of that fabric centers around sustainability. The development team at Oak View Group (OVG) and the design/construction team at Populous and Mortenson made this mindset a priority--and it shows. All of the partners in the building, including Amazon and Alaska Airlines, showcase their sustainability and environmental initiatives front and center.
All of these venues are clearly leveraging their greatest assets. Notable brands and experience design unquestionably anchor them all, but the culture and community of the teams and cities are apparent. We're thrilled to see sports back to its glory as a way to bring like-minded people together in a meaningful way, firing passion with the fanbase and building avidity amongst growing fanbases.
It's an exciting time to be a sports and entertainment junkie. Not only are the various leagues as exciting as ever, but there is so much new growth and many parallels to the traditional sports experience we all know and love. So, what is on DI's radar as we take a look into the future?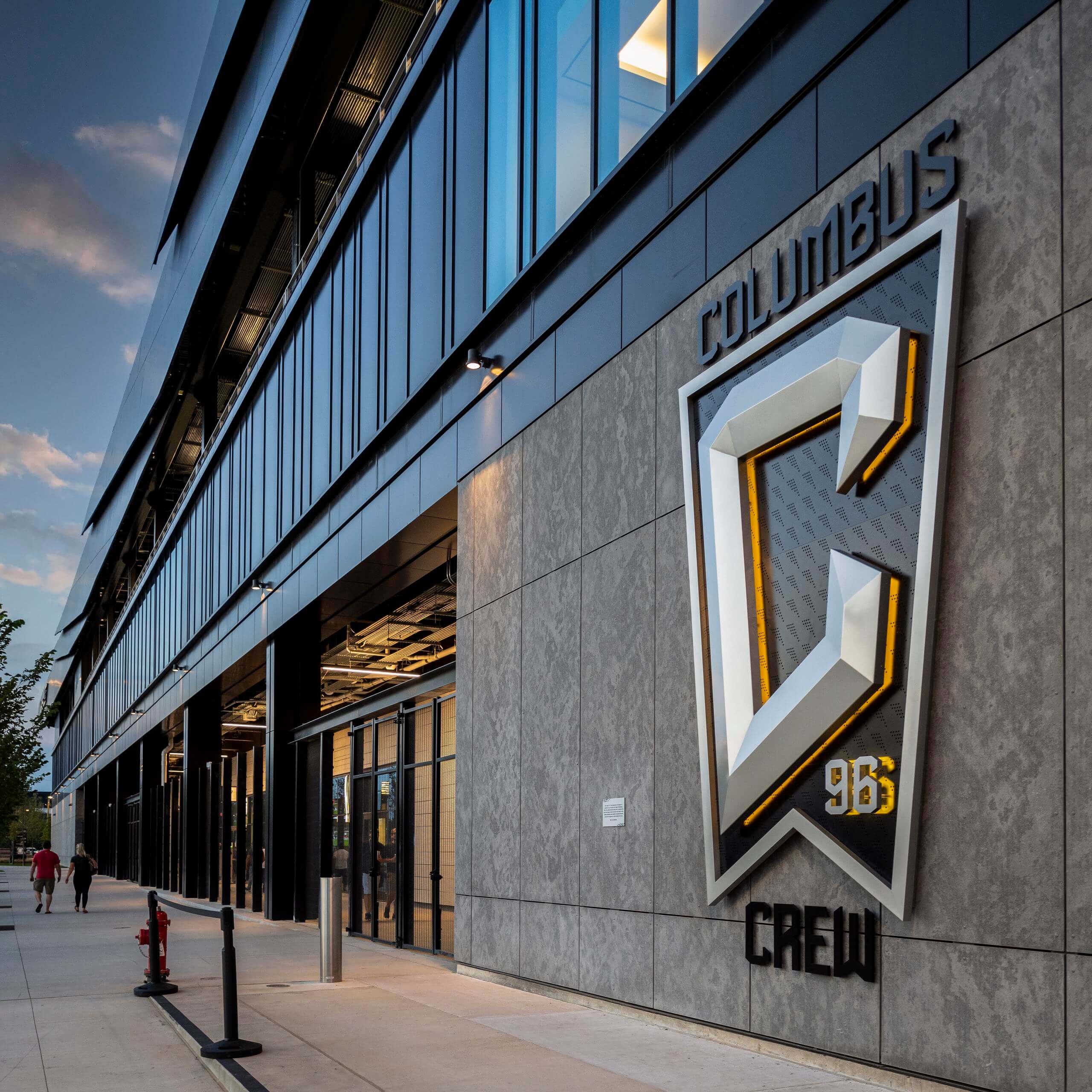 We love the explosive build initiatives in the MLS, USL and especially the NWSL. As a Kansas City-based company, we could not be more excited to have the 1st purpose-built NWSL stadium right down the road from us, the future home of the Kansas City Current. The design-build team of Generator Studio and Monarch/JE Dunn has put together an incredible program.
Motorsport is having a moment… a big one. Between the U.S. opening its 2nd Formula One track, IMSA working hard to attract a younger generation of racing fans, and the popularity of shows like 'Drive to Survive' and 'Gentlemen Drivers,' it's an exciting time to be a racing fan.
And we certainly can't wait to see how legalized sports betting and Esports continue to unfold. It will be interesting to watch as innovative companies like Envy Gaming, PointsBet and others focus on the importance of their incredible digital experiences coming to life to increase awareness and build enthusiasm amongst fans.