Jump to Content
To technologize or not to technologize? That is the question that bedevils every museum, zoo, science center, and public venue when embarking on new exhibit projects in today's digital age. Whether brand new visitor venture or well-established institution, every organization must grapple with the complex pros and cons of adding technology to their exhibits. In order for these spaces to remain current and relevant, the question becomes not so much if, but how much—how much technology is enough, and how much is too much? There has to be a balance.
The answer is: it depends. Audience, location, physical space, venue type, subject matter, and of course, budget all play an important role in determining the relative need and suitability for technology in any given exhibit. The engagement level, effectiveness, and education of digital storytelling in this space must be balanced with concerns over cost, obsolescence, dependability, maintenance, and upkeep. Do you fill your space with wondrous digital experiences or focus on a few select "wow" moments for the best effect? What if you decide to forego technology altogether? Whatever the outcome, all technology decisions are best made with the whole of the exhibit venue and experience in mind.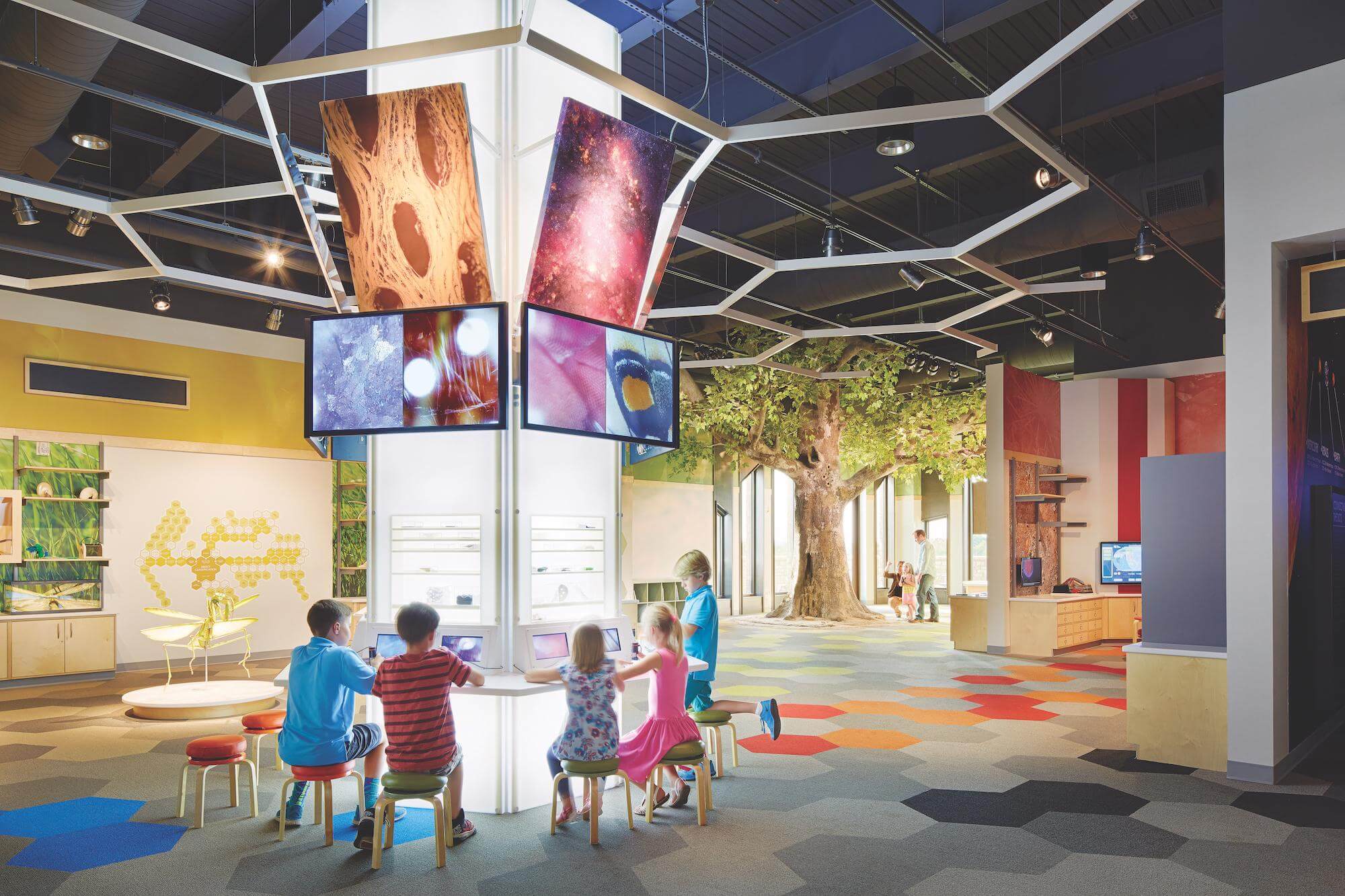 Technology is modern-day magic. It has the power to transport us to distant places as well as the distant past or imagined future; yoked together with authentic storytelling, it has the unique power to put us squarely in the shoes of those who lived in other places and times. It can reveal the unseen universe in a single drop of water and piece together the picture of the vast universe beyond our skies. Entire worlds open up that were not there before, and Time and Space cease to be barriers to human expression and our understanding of our world. Used wisely, technology begets creativity, imagination, and magic, inspiring more of the same.
At the same time, technology for technology's sake is generally regarded as universal folly, and one that most non-profits can ill afford. Technology, like anything, is best when it follows the "form follows function" rule, and is used judiciously, on an as-needed basis—a determination that is wholly unique to each exhibit, experience, or venue. Quite often the key is being able to satisfactorily answer the "why" of any digital experience, and whether the ends justify the means.
Two of our recent clients demonstrate opposing ends of the digital spectrum, each with its own unique needs and conditions.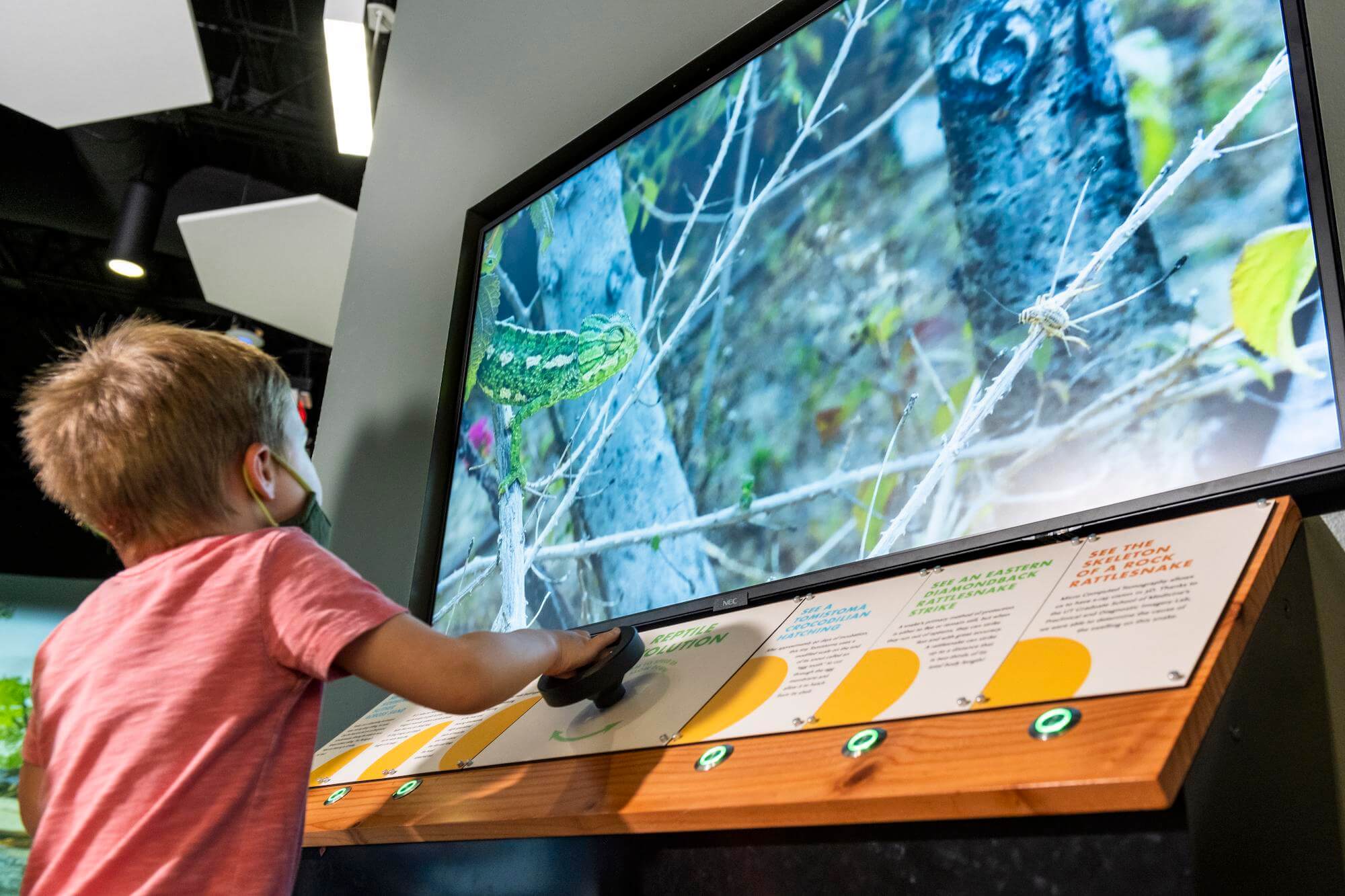 Zoo Knoxville
Zoo Knoxville wanted to create a truly interactive and highly immersive visitor environment for their new Amphibian and Reptile Center (ARC). Generally, the amphibian and reptile exhibits were the most avoided in the zoo due to the negative stigma surrounding both, so we utilized digital interactives liberally throughout the exhibit to entice visitors to engage with the furtive creatures. Focused on families with school-age children, the ARC features an all-custom interactive exhibit that brings out the personality, fun, and mystery of the animals, while educating on their function in, and importance to, our world in ways that are otherwise impossible without the help of technology.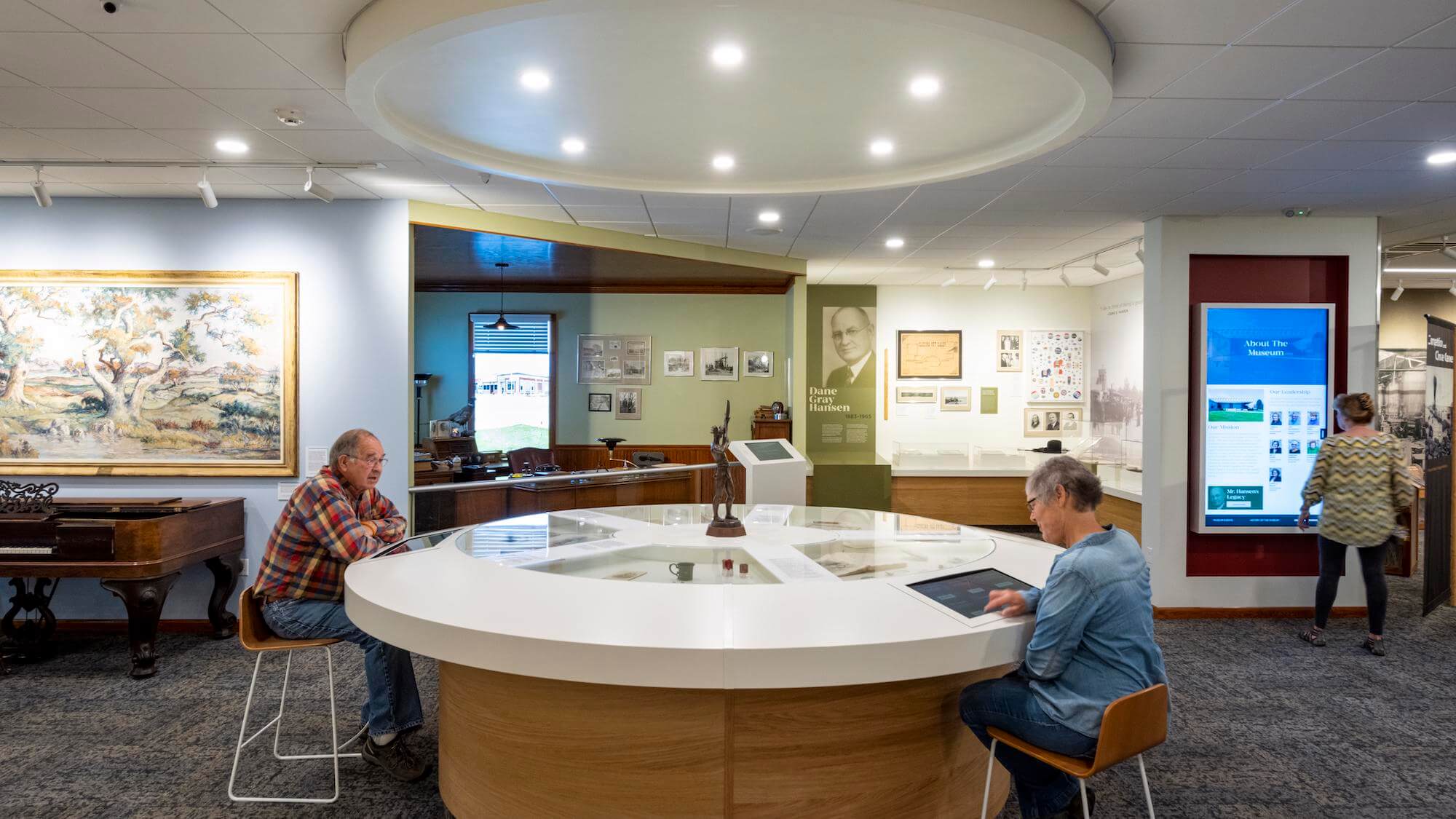 Hansen Museum
By contrast, the Hansen Museum in Logan, KS, chose to employ subtlety and minimalism when it came to digital experiences. Part art exhibit, part history exhibit, the museum included understated digital technology stations in select locations for the purpose of providing depth of information only for the visitors who desire it, while keeping the overall feel of the museum elegant and timeless. "Wow" moments such as the faux smoking cigar on Dane G. Hansen's desk are made that much more powerful by their rareness. Crafted with subtle simplicity, the museum's technology was purposely designed to age gracefully along with the exhibit as a whole.
Technology effectively helps tell stories, relay history, educate and enlighten, so there's no denying that weaving digital activations throughout cultural centers is imperative. In a world where balance is key, DI helps non-profits of all types to find the "sweet spot" for every exhibit and audience. Please contact us to see how we can help you find yours.