Jump to Content
Digital Veneer Airport Solution
At Dimensional Innovations (DI) we explore what's possible at the intersection of the physical and digital.
In partnership with LG, we're developing innovative ways to enhance the airport and passenger experience. Our digital veneer solution aims to complement the airport footprint as a sleek and customizable canvas for a variety of interactive experiences. From displaying flight information, time-sensitive announcements, signage and wayfinding, or a responsive design element, this multifunctional solution offers a unique approach to modernize the terminal space.
Creating solutions like this requires a collaborative team of makers and innovators, and we're excited to see this technology unfold. Learn more about our versatile capabilities below that make DI a one-stop-shop geared toward creating the next best airport experience.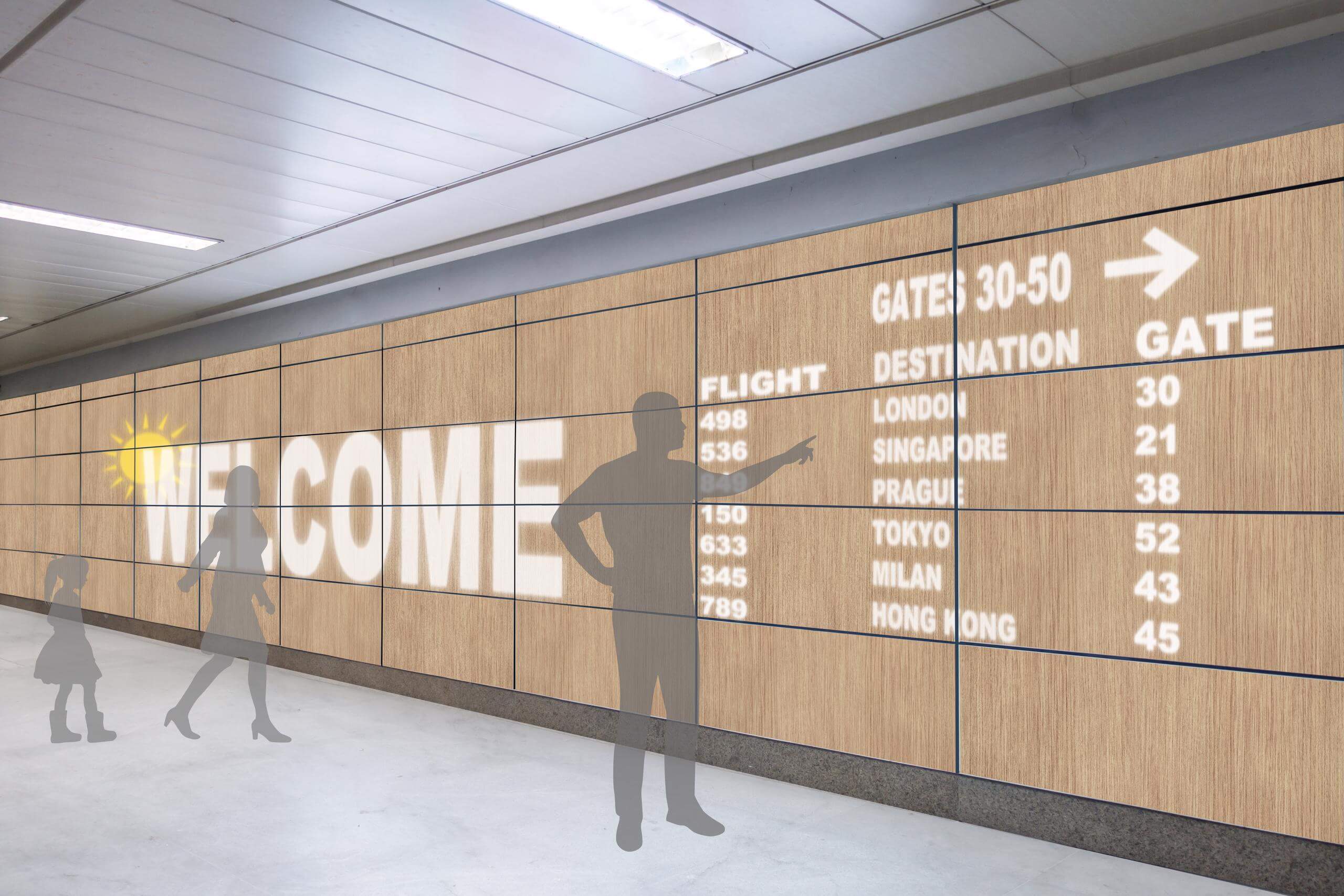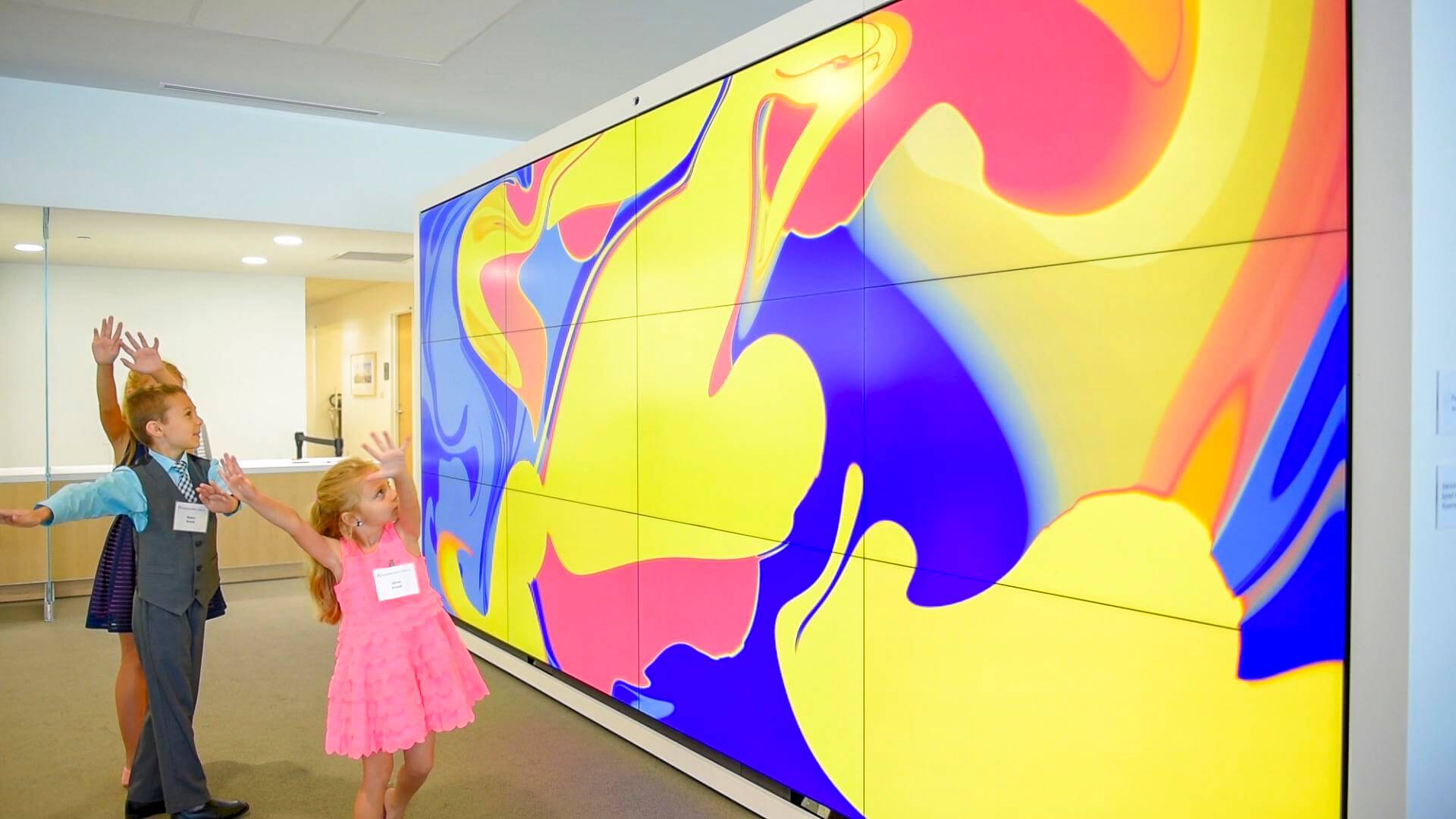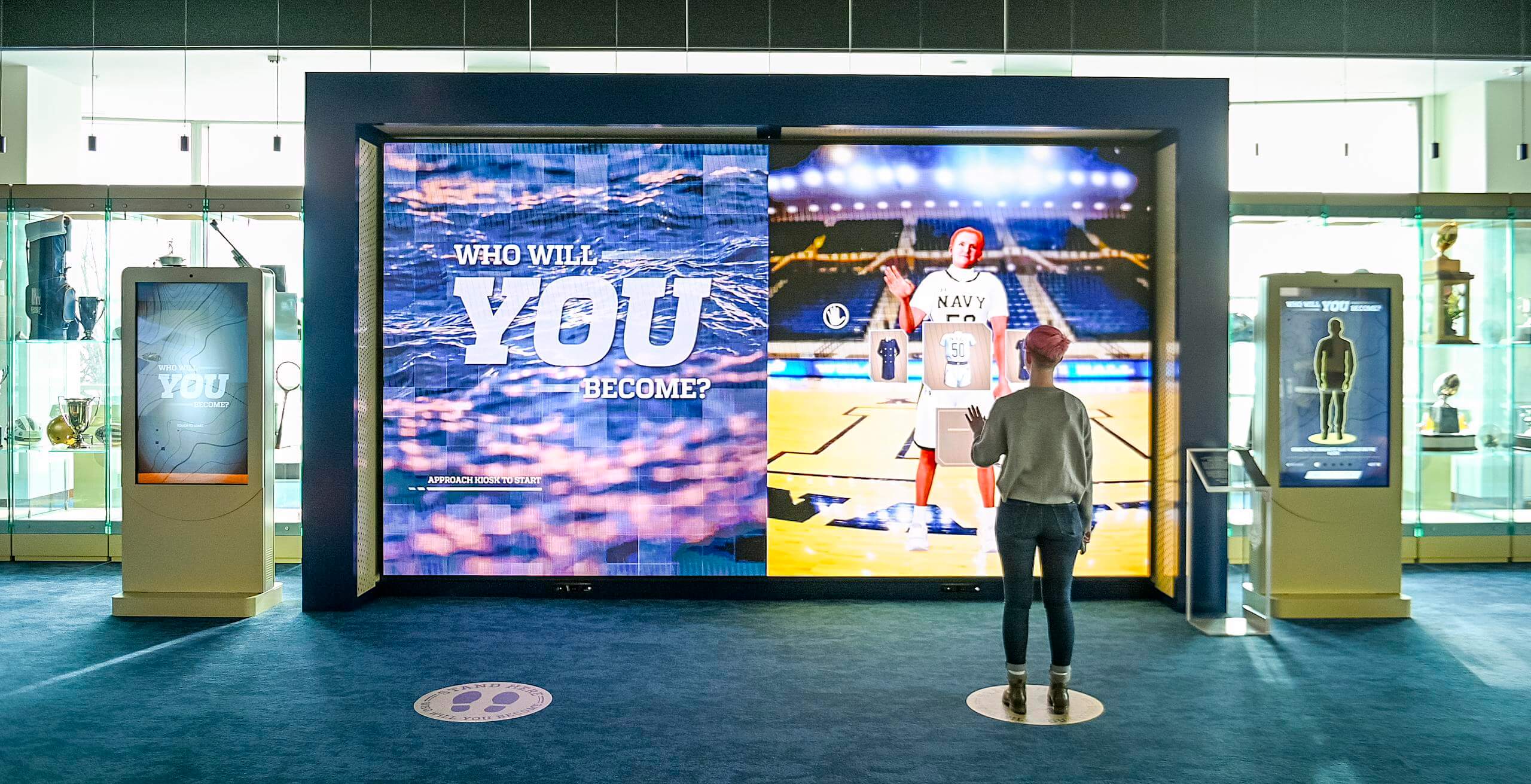 Signage and Wayfinding
Great signage and wayfinding do much more than the name lends. They tell a meaningful story, engage your audience, and highlight your brand to create a memorable and polished venue experience. Our team understands the intrinsic value of going beyond a plaque on the wall to inform and immerse your audience using both physical and digital elements.
Notable Projects​:
Caseys Headquarters
Columbus Crew
SoFi Stadium at Hollywood Park
UMKC School of Computing Engineering
LET'S EXPLORE WHAT'S POSSIBLE, TOGETHER
As experts in design, branding, tech, build and installation, DI specializes in bringing our client partner's vision to life – all the way from concept to completion.
CONTACT US
Paul Martin
Director of Advanced Manufacturing
(816) 564-4094 mobile | (913) 384-3488 office